31 January
As we were approaching Saturday, the weather forecast was improving for the morning. We had decided to leave already on Saturday, because Sunday again is to have snow, so we took the M-42 Double Layer to make a short flight in the valley. The morning has been wonderful and with a clean sky we took off at 9:30, so we could descend on the valley to Gruyere. As was all so snowed, the landscape is incredible.  We pass Montbouvon at a nice speed as usual, avoiding the rotor in the neck bottle. Then  we  go up to check if the winds not too high were enough to fly to Zweisiemmen. As we were with a small balloon and I did not want to overheat, we  went up just 1500 AGL but we could not get the wind enough fast to go back. Together with the intention to go home same saturday, we decided go down again and land in Grandvillard. Retrieve was already advanced there using the flightpacktracker, so we could pack all and leave just when started to snow again around 3 p.m. One hour and half with a 42 with 2 people and still half of the 70 Kg gas we took on take off, is a good performance for so small balloon in this conditions.

So the week  in Chateau d'Oex was finished. For the bad forecast we had previously, at the end we managed to do 5 flights all with particular interest , so we were satisfied to have come again to this magnific winter event.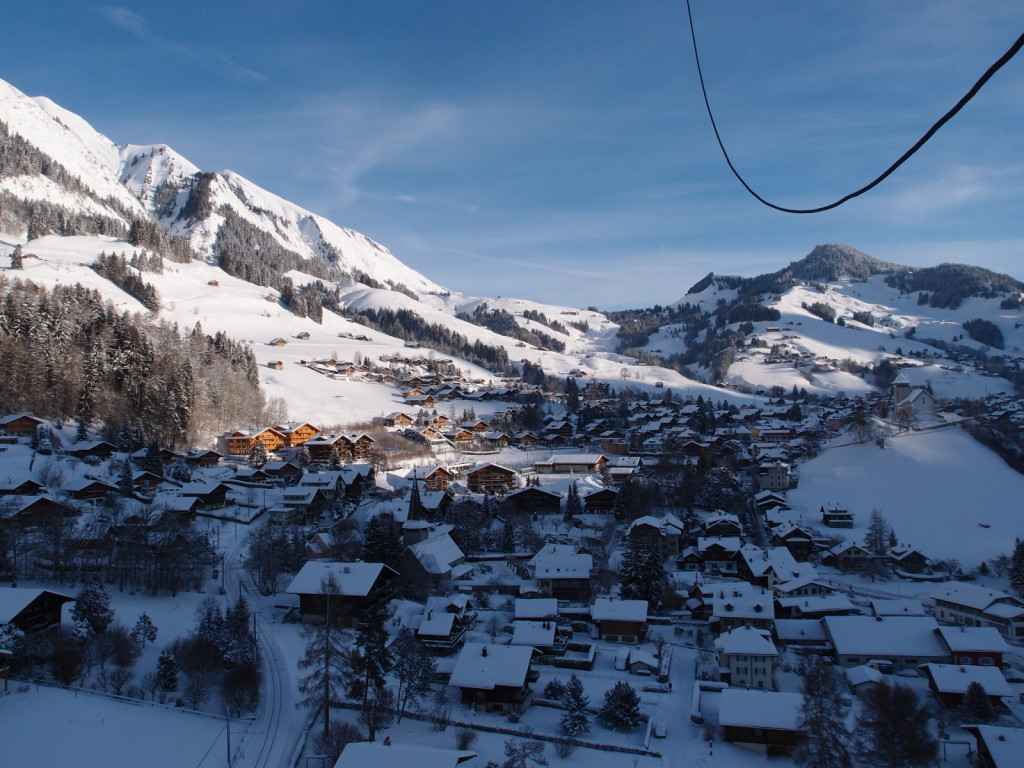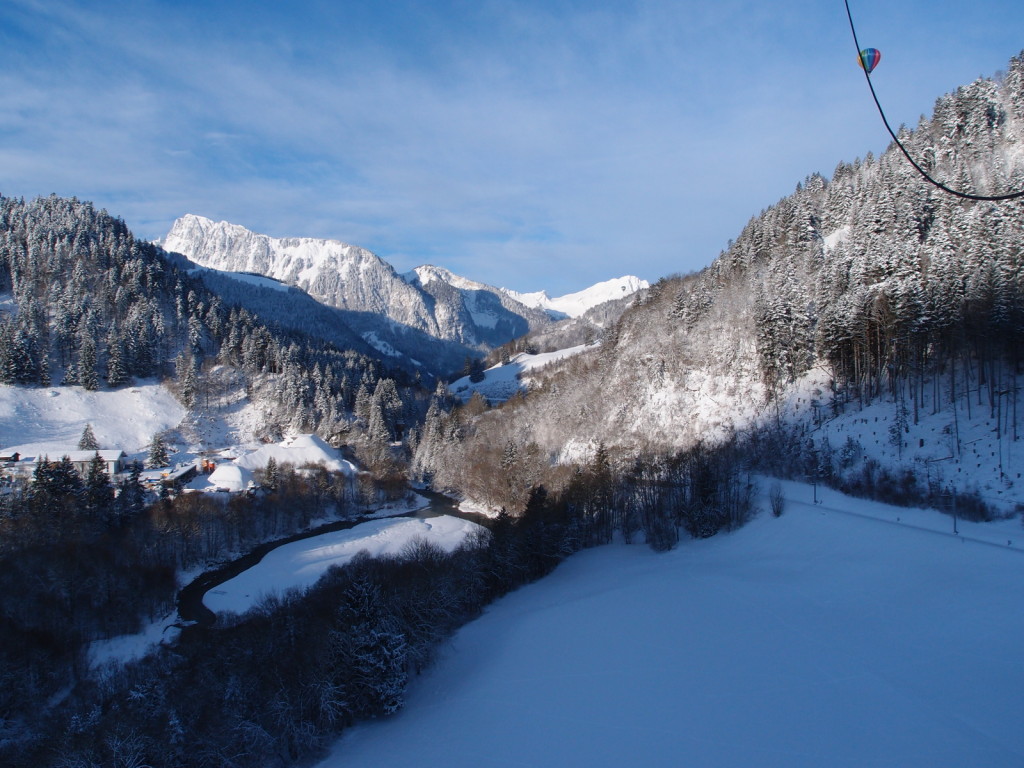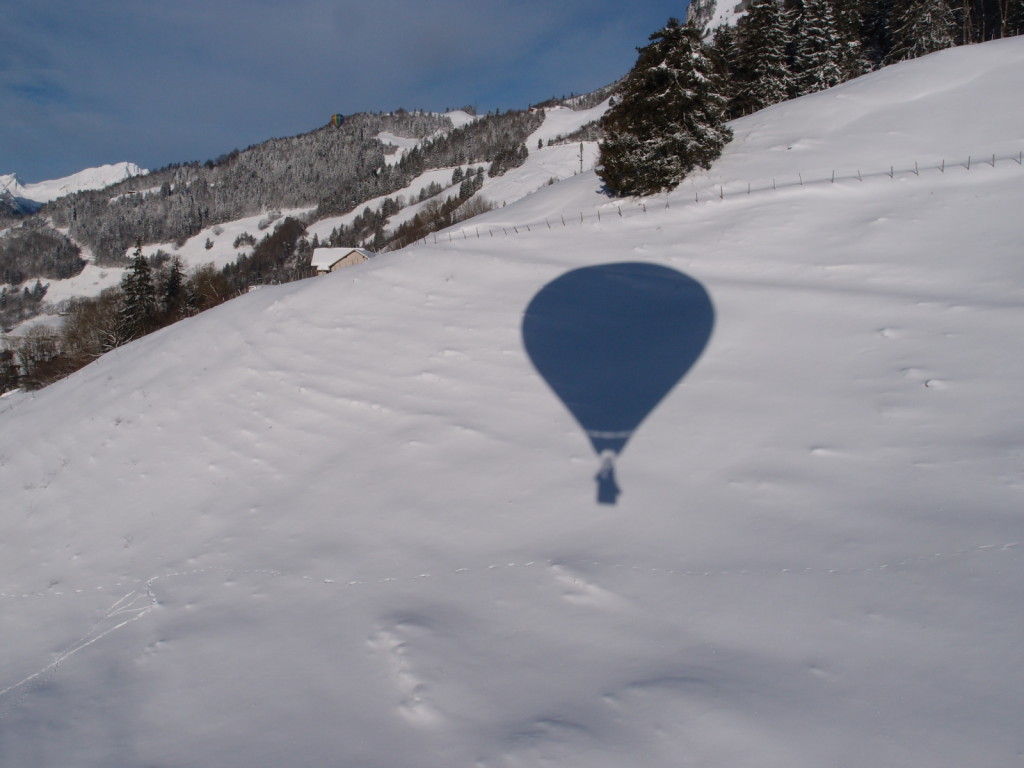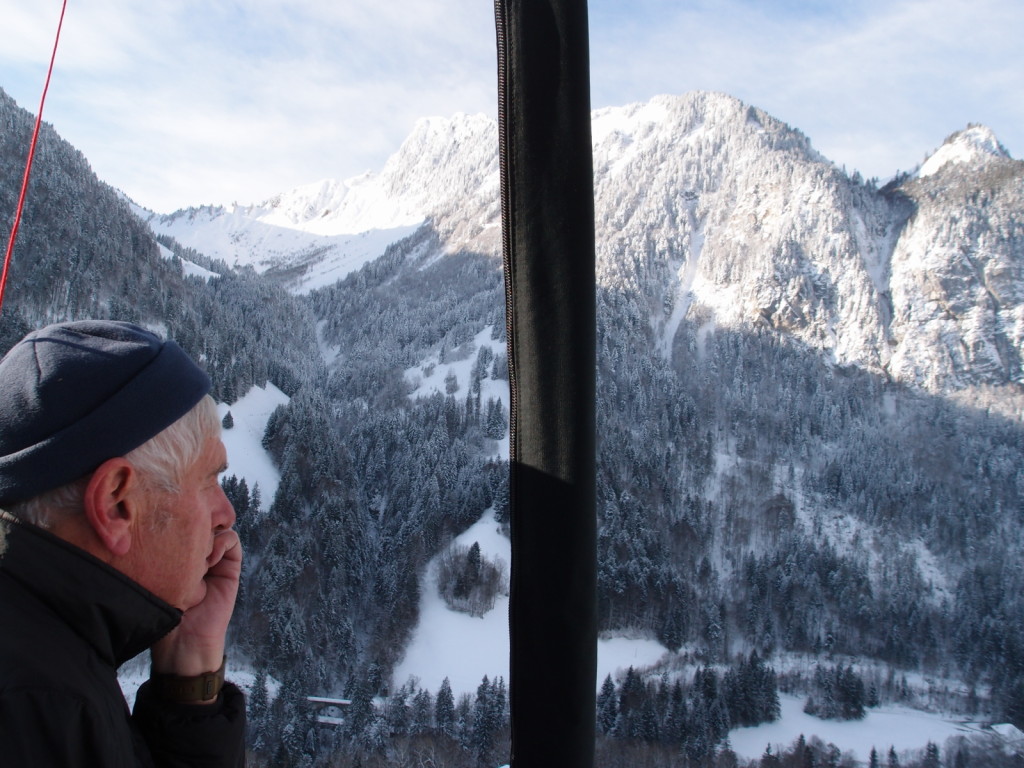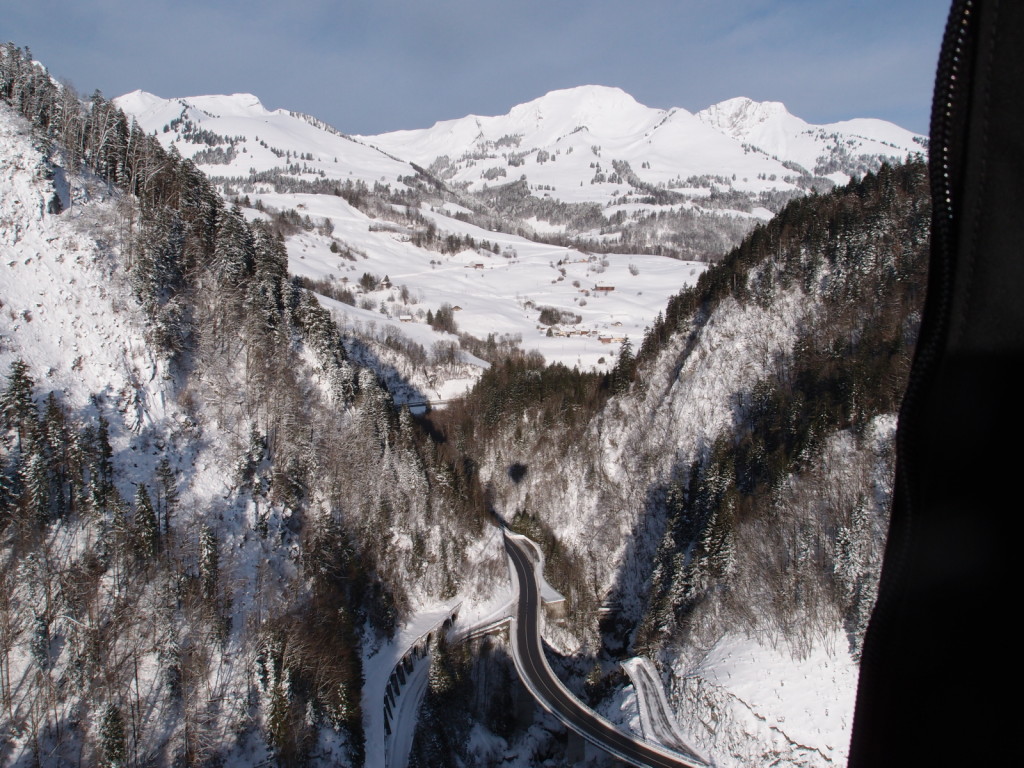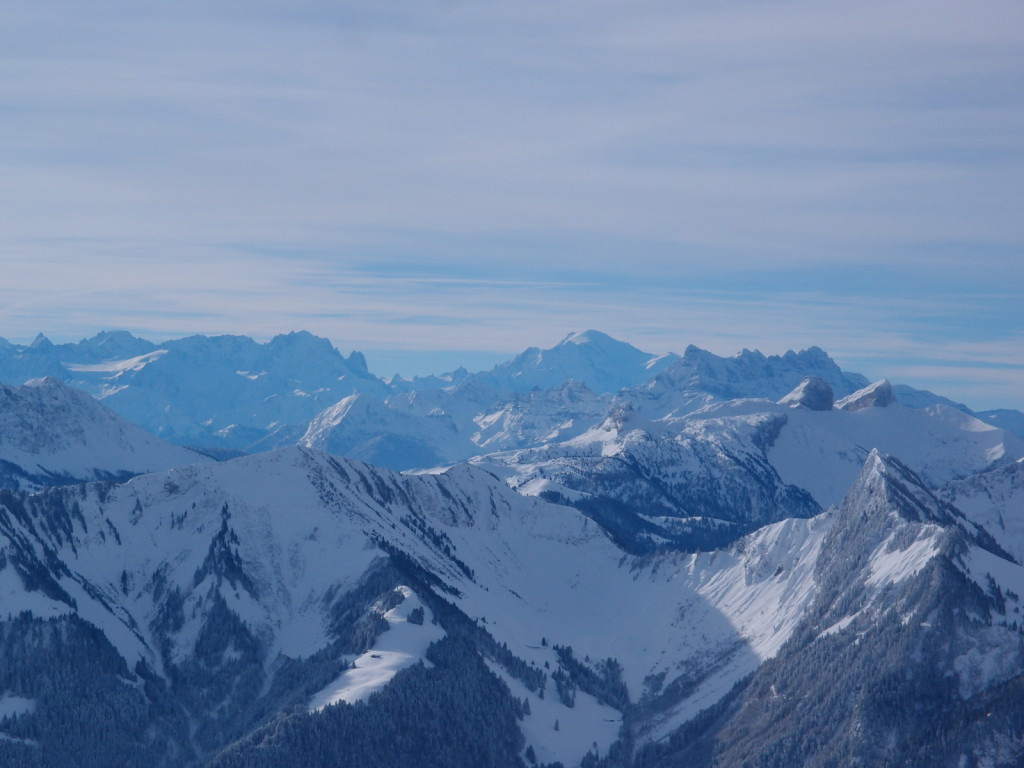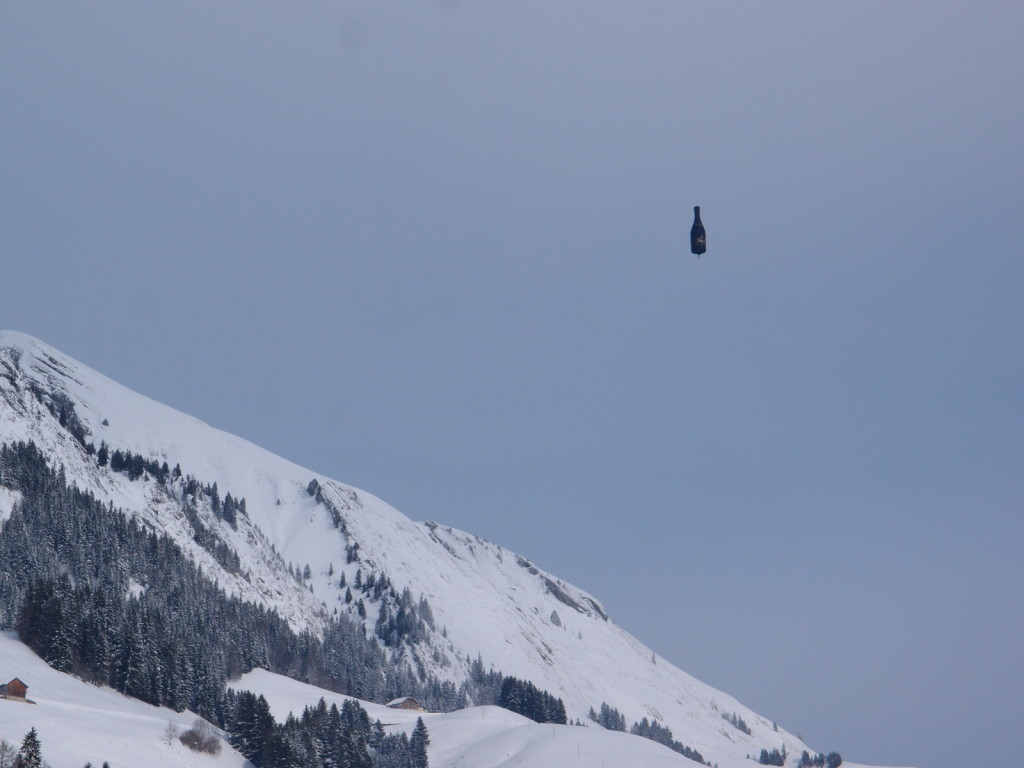 28 January
Finally we have had a nice day. Medium clear sky and not  much wind. With a good forecast, we decided to take again the Vista basket with the Aconcagua N-180 envelope. So we could stay in the air with four cylinders as much as we wanted. Again testing burner, also a new instrument that will soon come out and practicing again with the Vista basket, was an enjoyable flight. The first idea was to go down to Gruyere and then with the upper winds to go to Zweisiemmen. The catabatic winds did not take down the valley, so we stayed for some time around Chateau d'Oex and once we could know the different winds, we decided to go high and move East to Gstaad. Playing up and down and looking at the time left, we decided anyway to arrive to Zweisiemmen which we did easily following the  valley from Saanen. The track shown does not arrive to the landing point as I had it set for "short" flights, so you do not forget to stop it after landing. For long flights you can set the track not to stop and then it had been the full track. We landed with some wind , so I put the basket backwards and we had a nice landing near the Heliport. A comfortable flight with nice landscape, music, champagne, some biscuit with salmon and serrano ham made the day very enjoyable and worth the trip from Igualada.
With the Flightpacktracker, I could see also the balloon of Chris in the team umalps, so it helped to know each other the winds at different altitudes looking at both tracks. By the way, soon available in Ipad and Iphone as we are already beta testing.
After a 3 hours and 58 minutes including inflation, with 3×40 Kg + 1×30 Kg tanks we landed still with a lot of gas that could keep us up for another 3 hours. It's quite comfortable to know that you can fly without being worried for the cgas, but only for geting dark and if not possible to land in a place, still have gas enough to climb and get into another valley (weather permitting).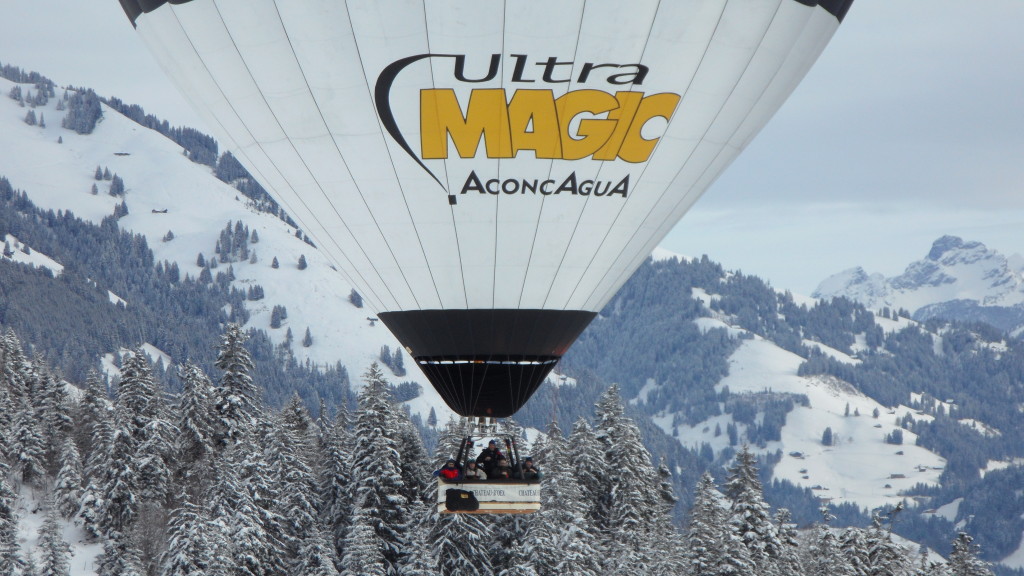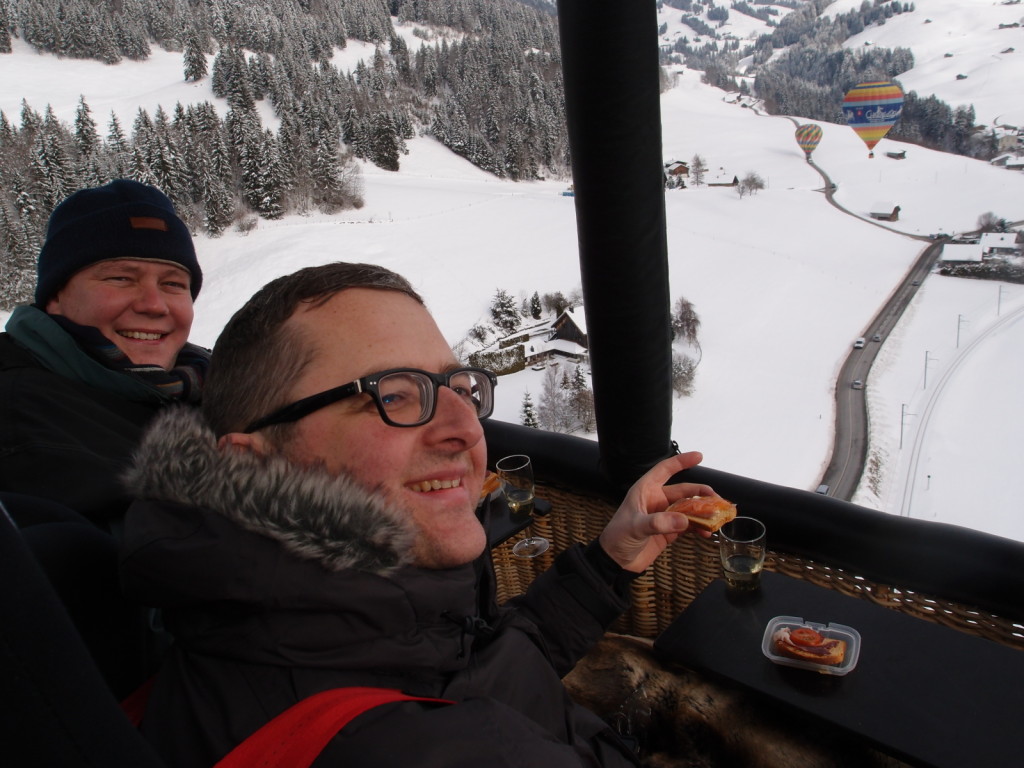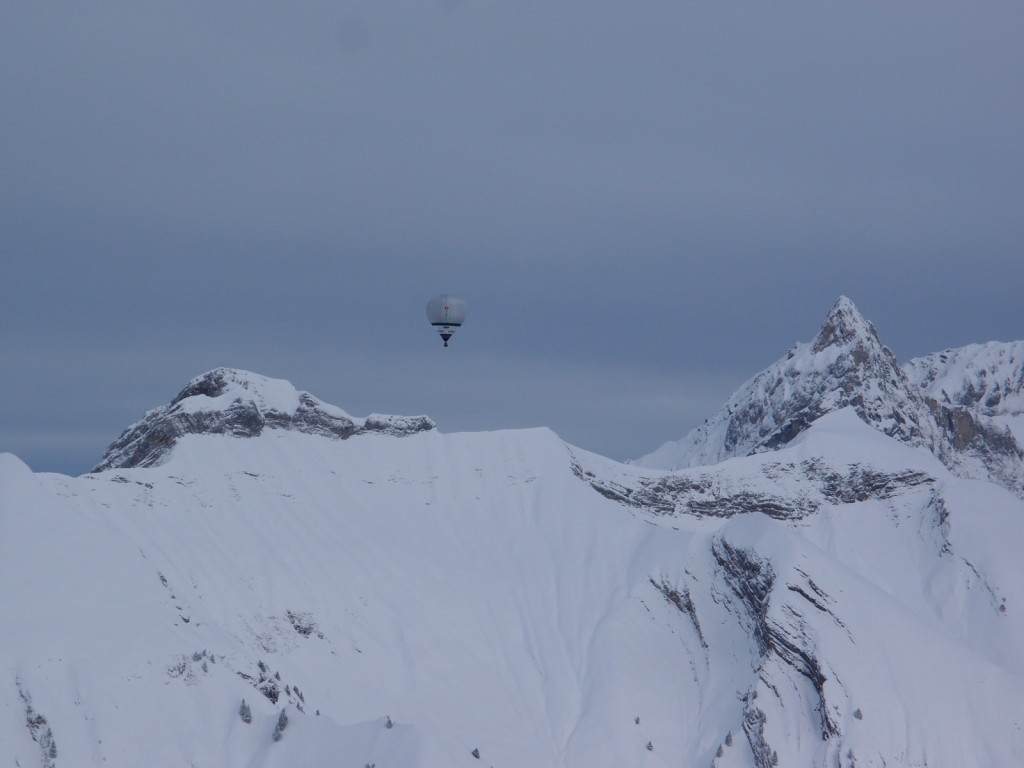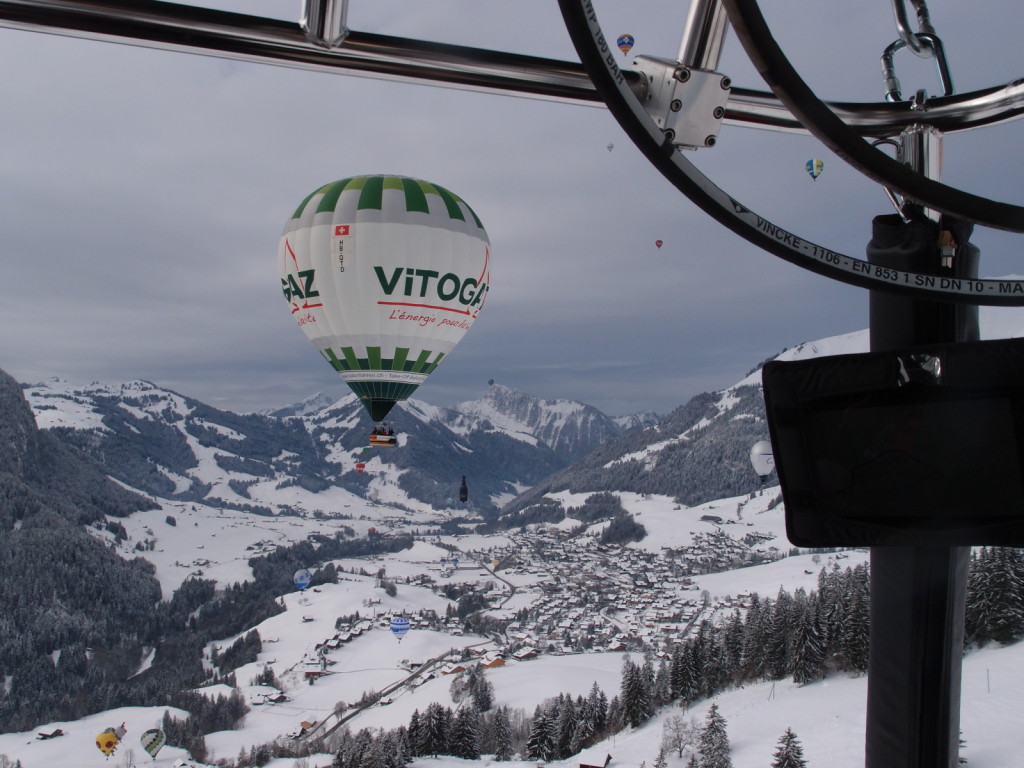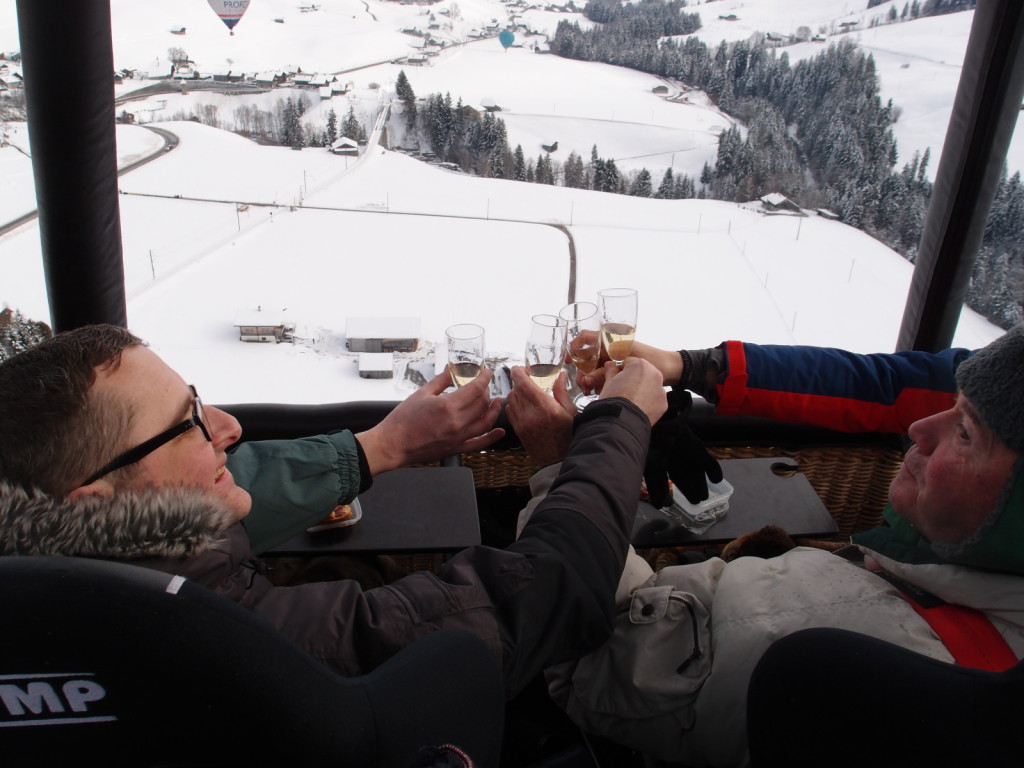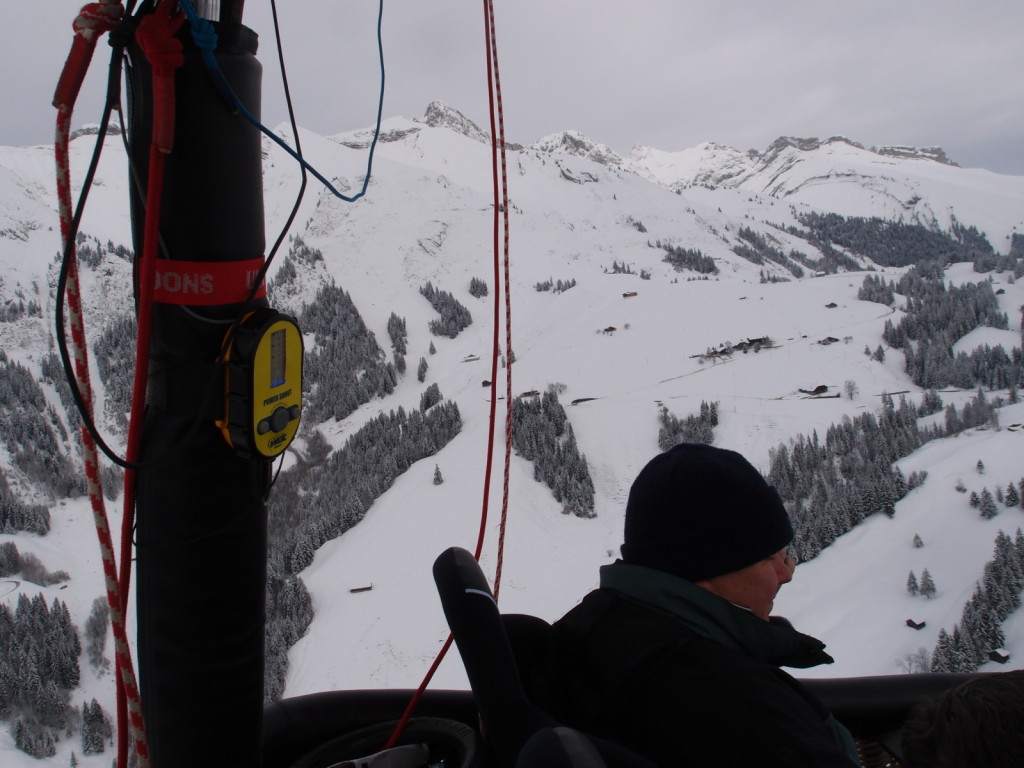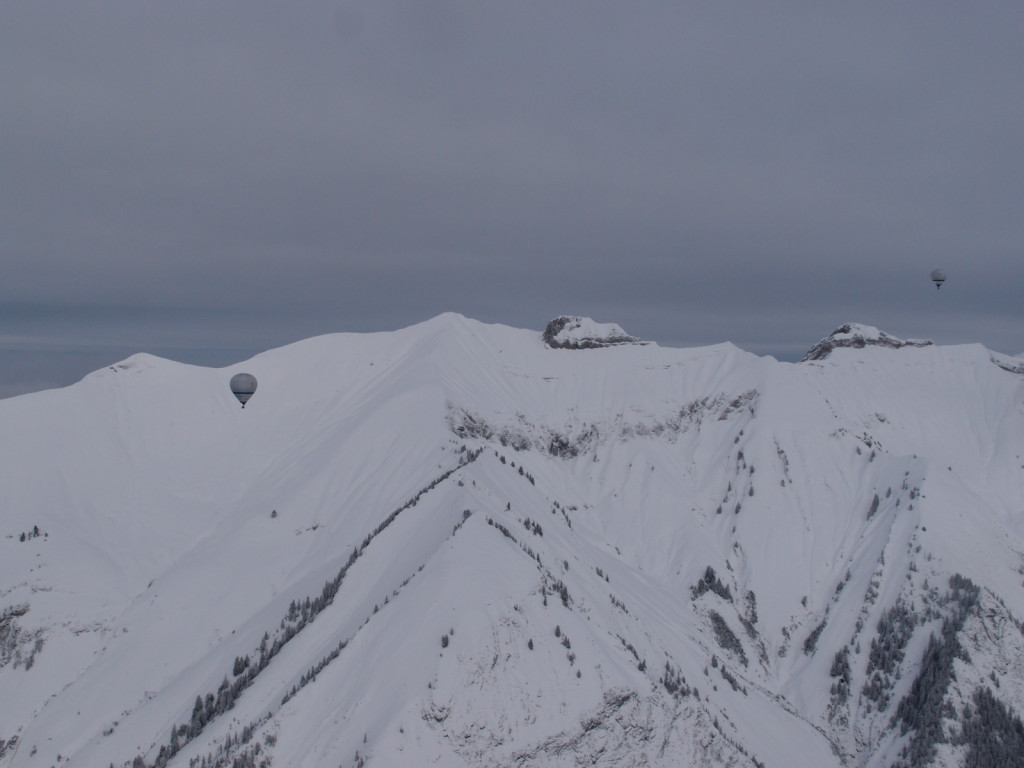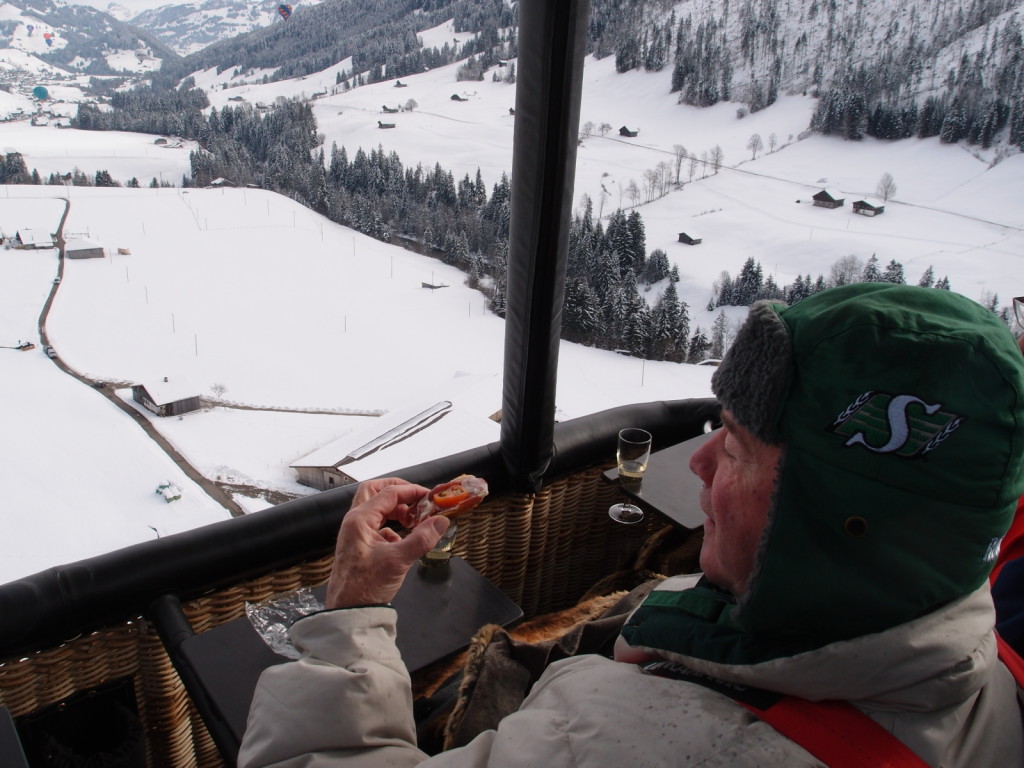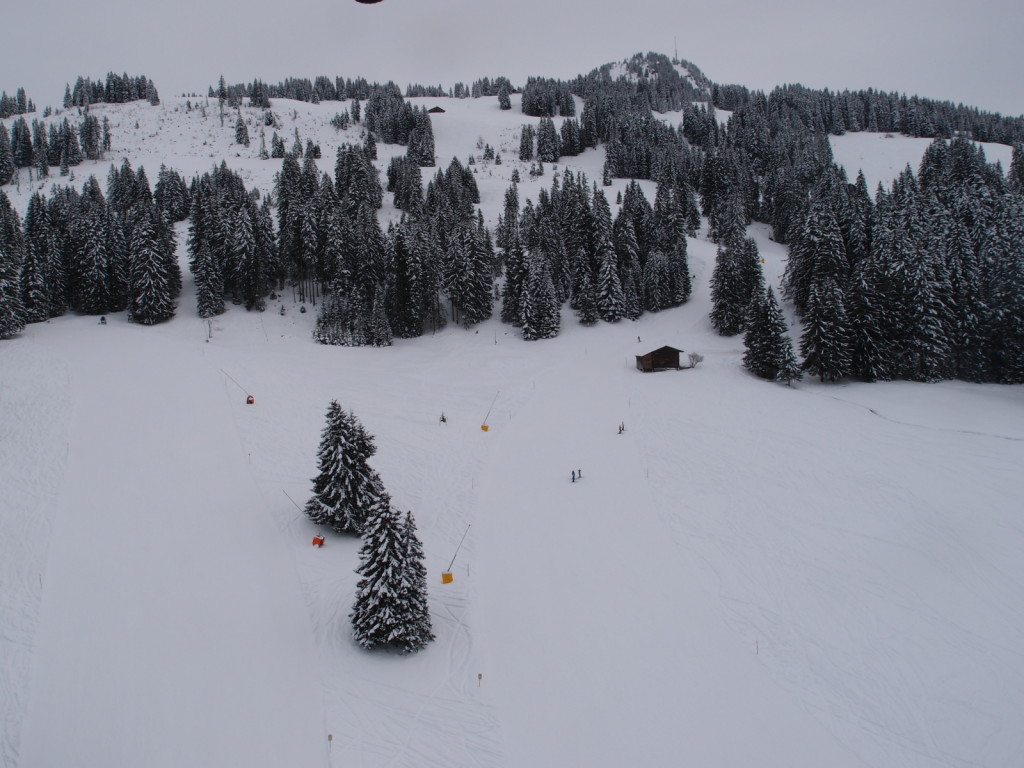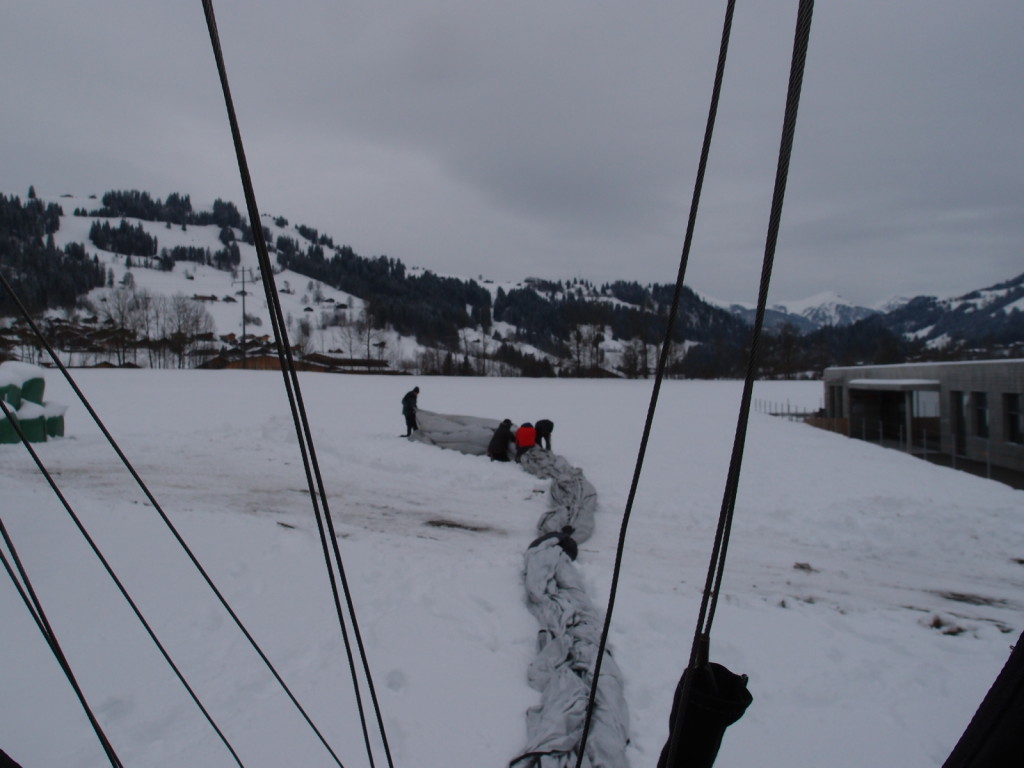 27 January
Weather unstable, so we decided again to use the small M-42 balloon double layer for the flight. The winds were good so we could manage a nice flight going first down to Les Moulins and after going up, to follow direction to Rougemont and Gstaad. We did a flight of 1 hour and 40 minutes taking of and inflating with a 1×40 Kg and 1×30 Kg. We still had gas at least for another hour, but as we were near Gstaad we decided to land after the aerodrome of Saanen in a nice field. The snow was high and we could not enter with the car, but with the light Tekno basket and a M-42 was not a problem to put all back in the car.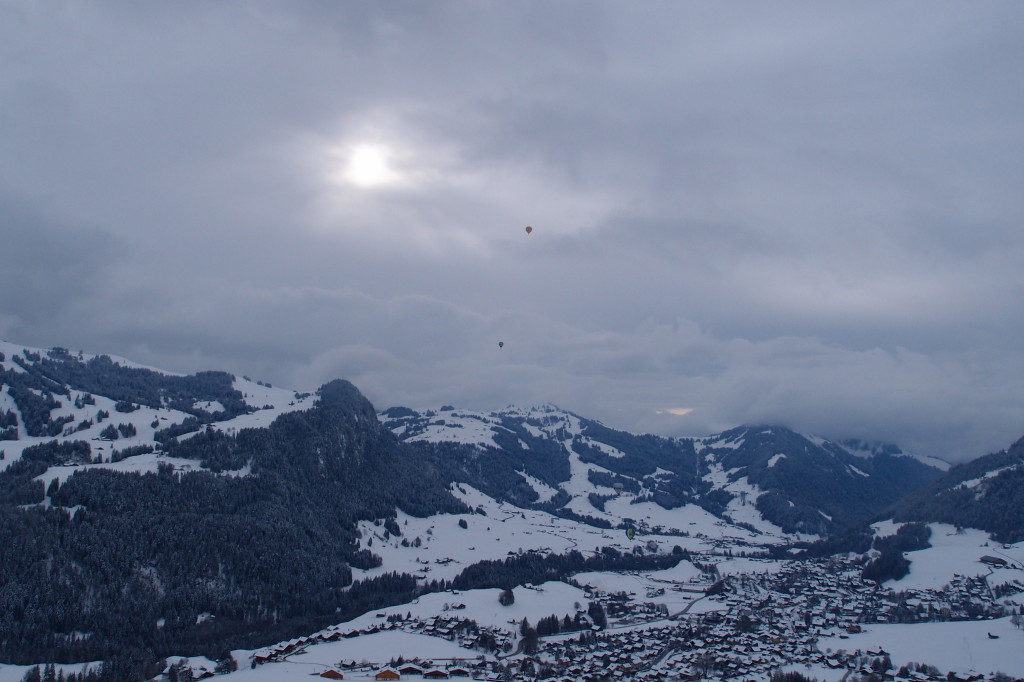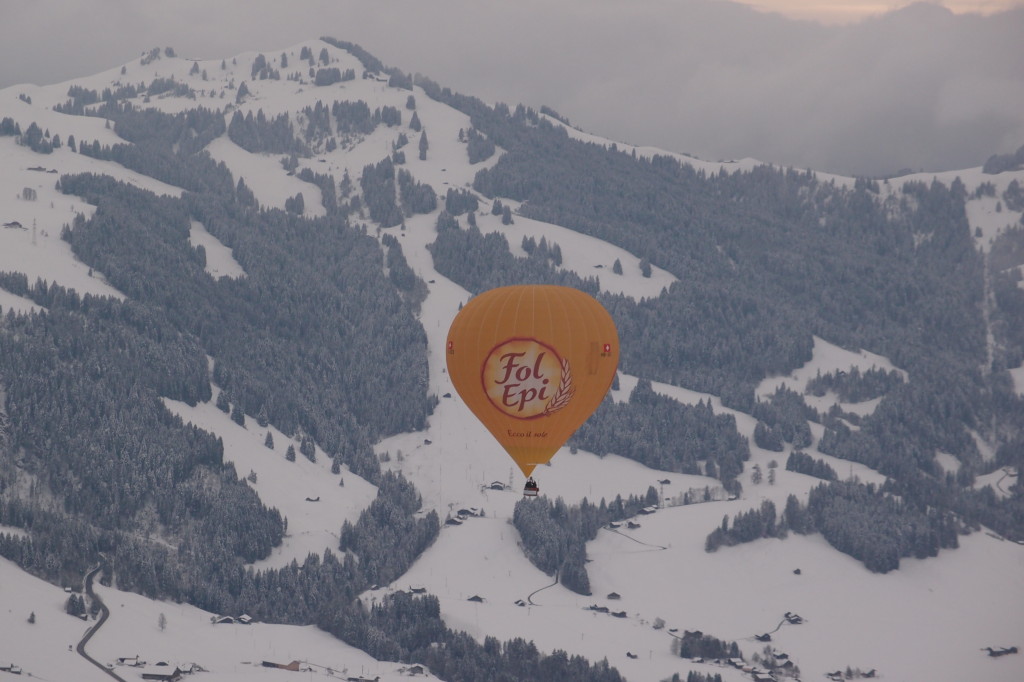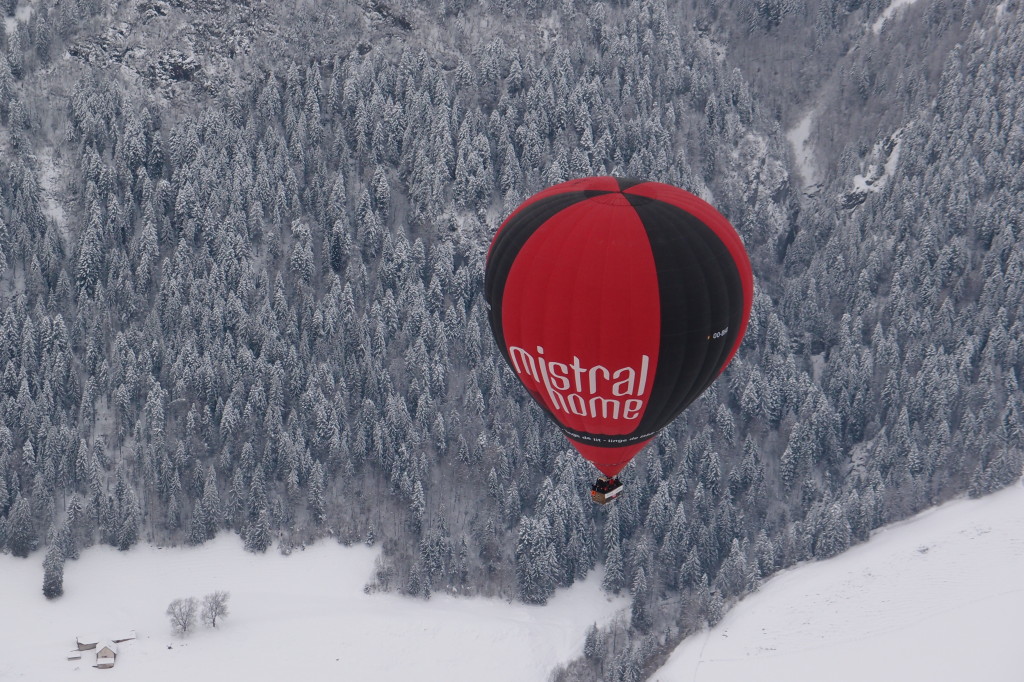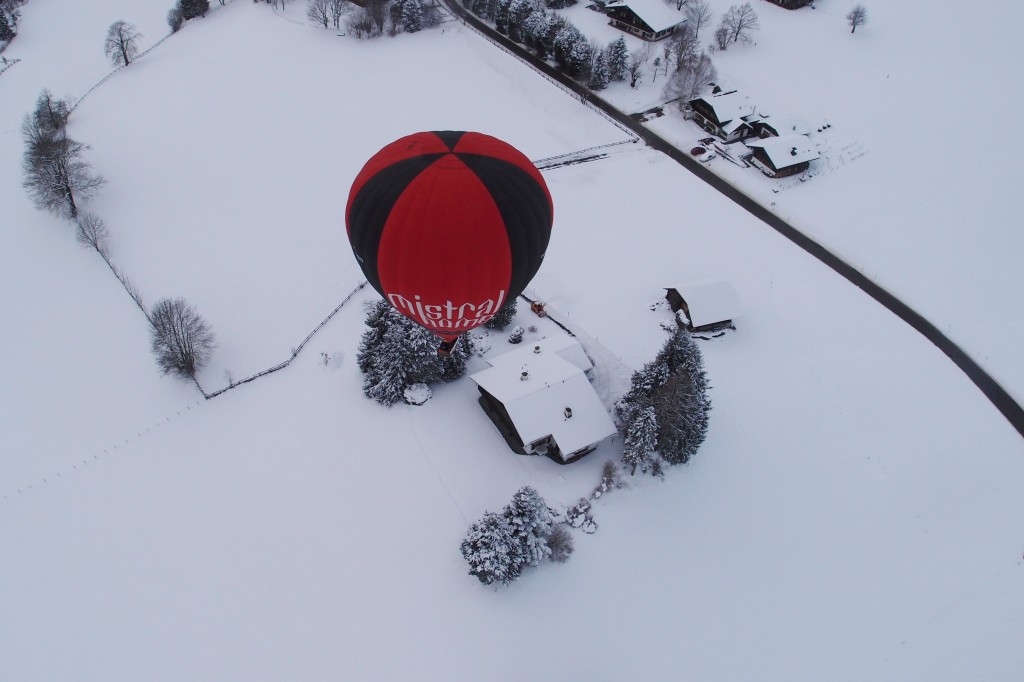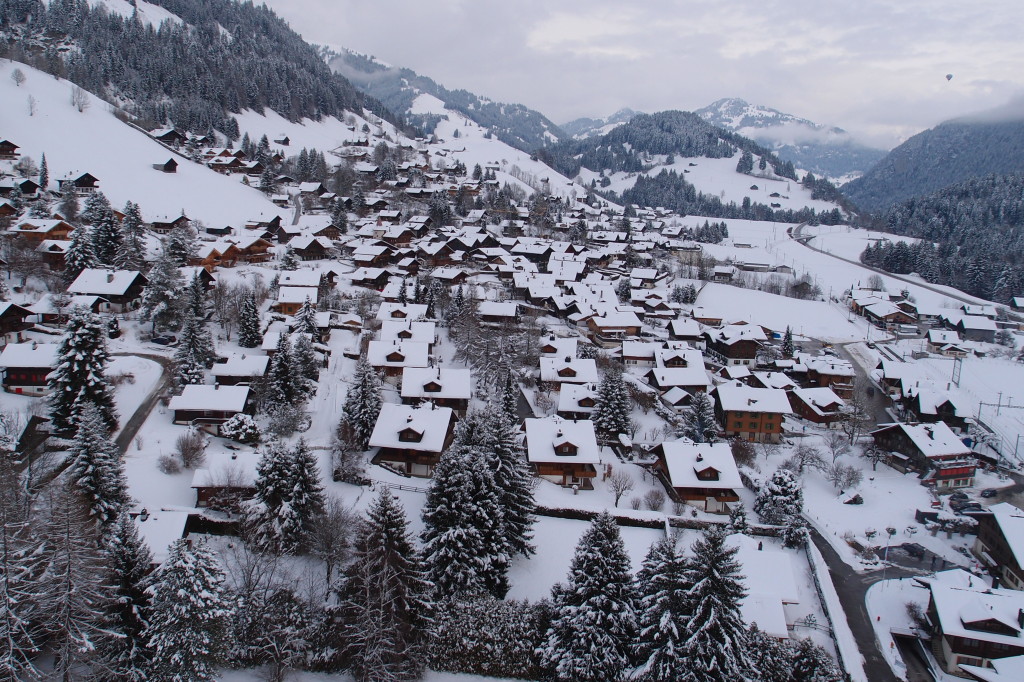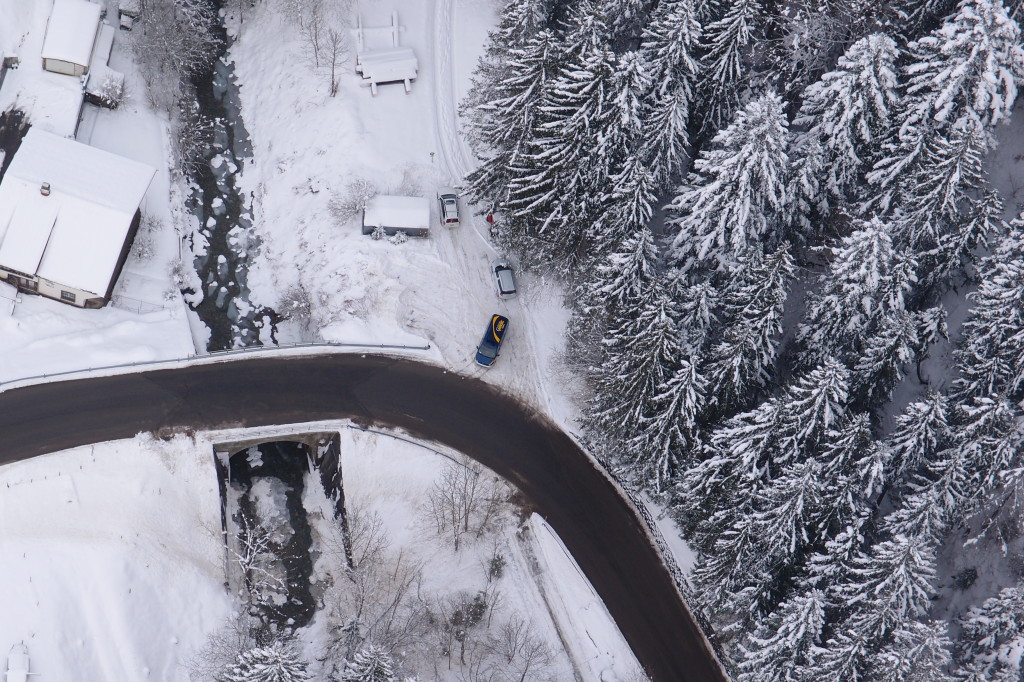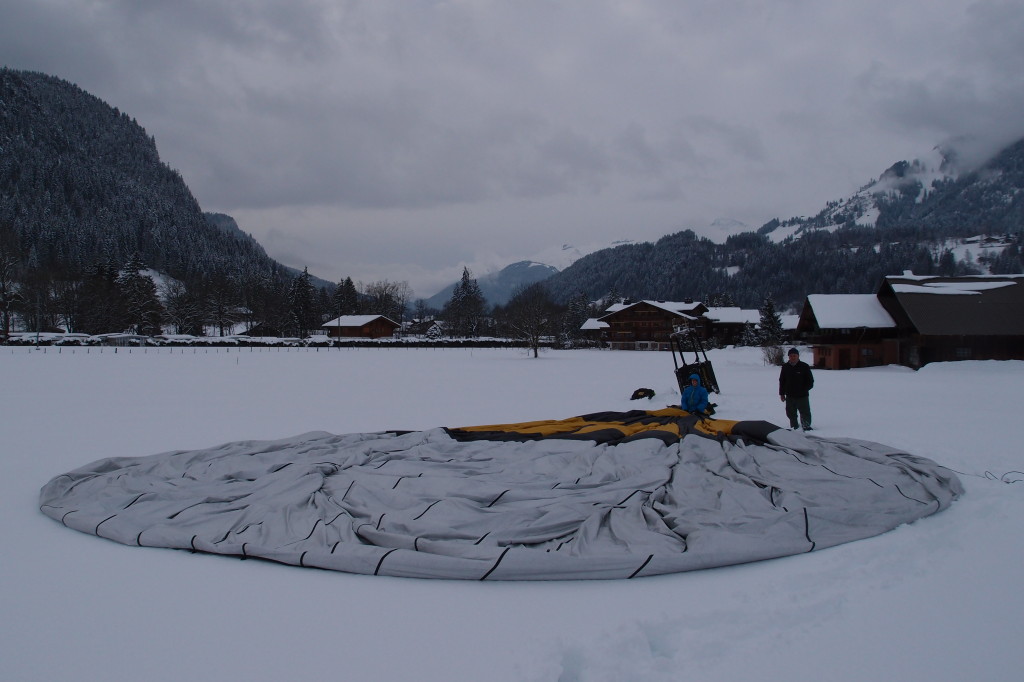 26 January
With the snow starting to fall just after the briefing, we decided to fly with the M-42 with 50 % double layer and the Tekno 50. We have taken 2 cylinders (1×40 Kg + 1x30Kg) and we have flown for 48 minutes as we had to land before Payerne because it is a military area that were training with drones today. Not a good place to be around with a balloon.
It has been our first time to fly snowing, but we felt very safe. Not much wind and with the clouds in the top of the mountains was a good choice to have a small balloon. With 2 persons, including inflation we spent 20 Kg. which is not bad. So we landed with enough gas to fly for 2 hours more at least.
We could drop quite well the marker in the target of Les Moulins, but we forgot  them in the Vista basket. Next time we will be more aware with the checklist.
After Montbouvon in the valley to Gruyere, the wind increased, but we had the chance to get a nice field. We forgot to keep the radios, so were with some snow afterwards as we dragged some meters on the snow. An interesting flight profiting what was possible to do today. We expect bad weather tomorrow, but will be at the briefing in case forecast changes.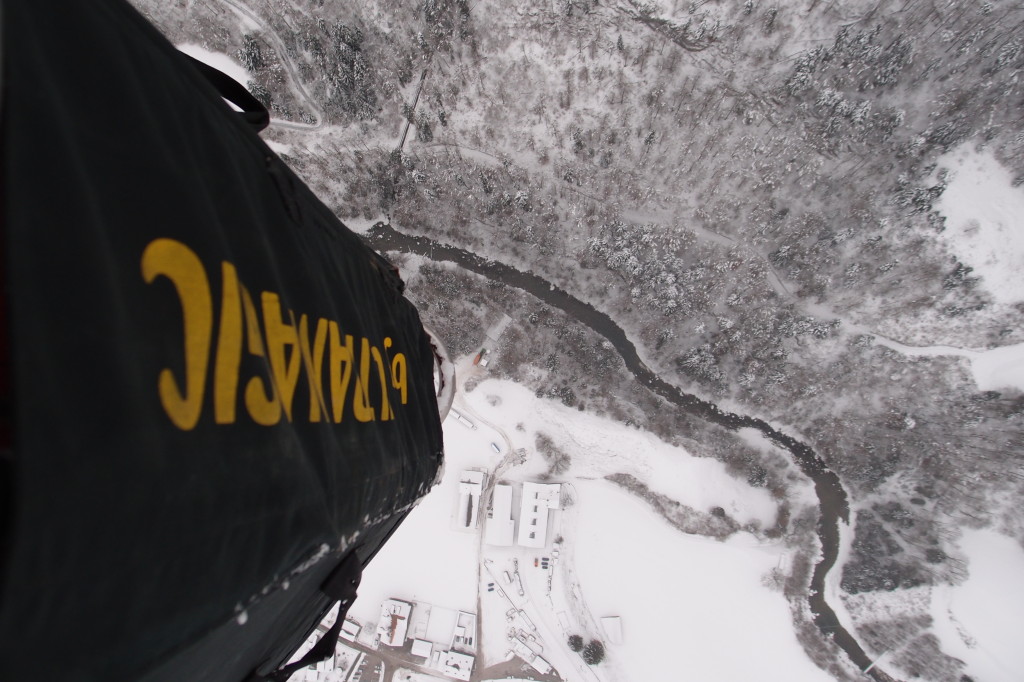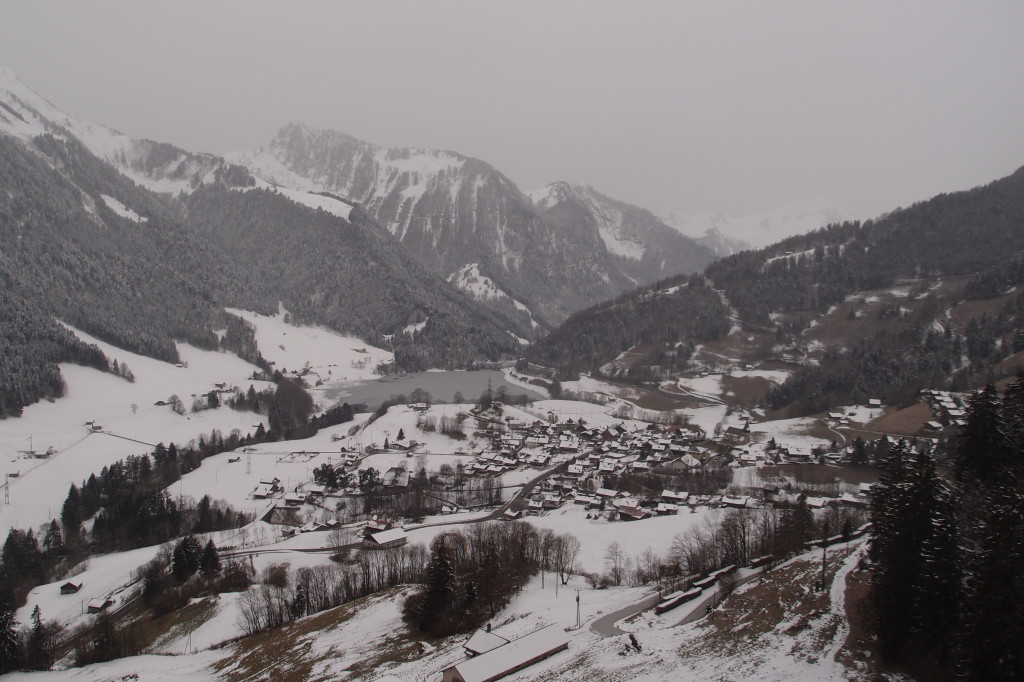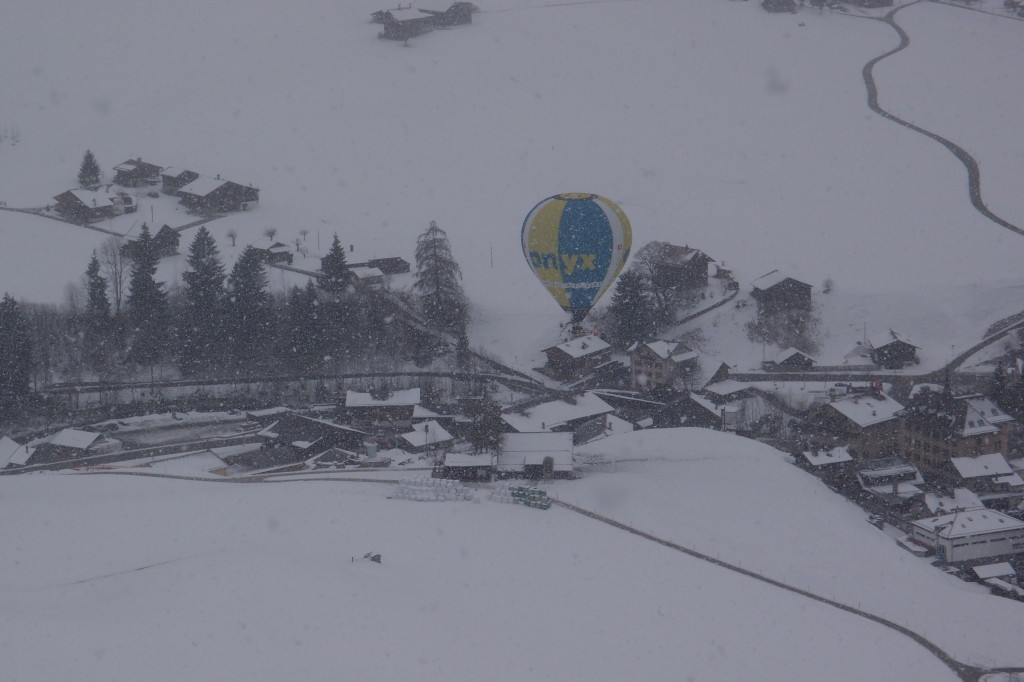 24 January
First day and a nice flight with the Vista basket on a M-145 double layer envelope. Passengers enjoyed the flight because were very comfortable and at the end we could do a nicer flight than expected. We climbed at 1200 m AGL  having a nice view of the mountains, even was not a sunny day. We had cava on board for the passengers and a couple of biscuits with smoked salmon and "bellota" ham. Pilot had to wait for the brindis with the passengers after the landing.
We went down the valley and after climbing and going backwards we could manage to fly again over the launch field. A soft landing over the snow with  light winds, permitted to carry the basket with the balloon inflated on the  trailer.
A precise organization as we are used to have here, with excellent  information on weather, traffic control, etc. which all pilots apreciate when coming.