Week from 23rd to 27th February has been organized by Kon-Tiki a Tour by Balloon in Catalonia for some of its best scenaries .
The weather has not been very helpful, but Angel and Miquel have squeezed their knowledges to profit it at most. So it has been a memorable week with 12 participants from different parts of Europe that have enjoyed this fantastic flights through out the country.
Thursday 26th February
Tuesday and wednesady have been relax days. Too windy to fly. As the group was in Ager, the teams profited to do some walking excursions around.
Morning of 26th weather forecast is good and the direction interesting to follow some of the natural corners of the area. We missed enter the canyon, but most of the balloons they did. It is a very deep natural gorge with high walls both sides, so you need to be careful when entering. After passing Ager area, we decided to continue as we had enough gas (2×40 Kg+ 1×20 Kg) with the double layer Aconcagua balloon to make a long flight. So we could arrive to Igualada in 4 hours and 10 minutes and could avoid returning by car. A very nice flight that I am sure all pilots enjoyed.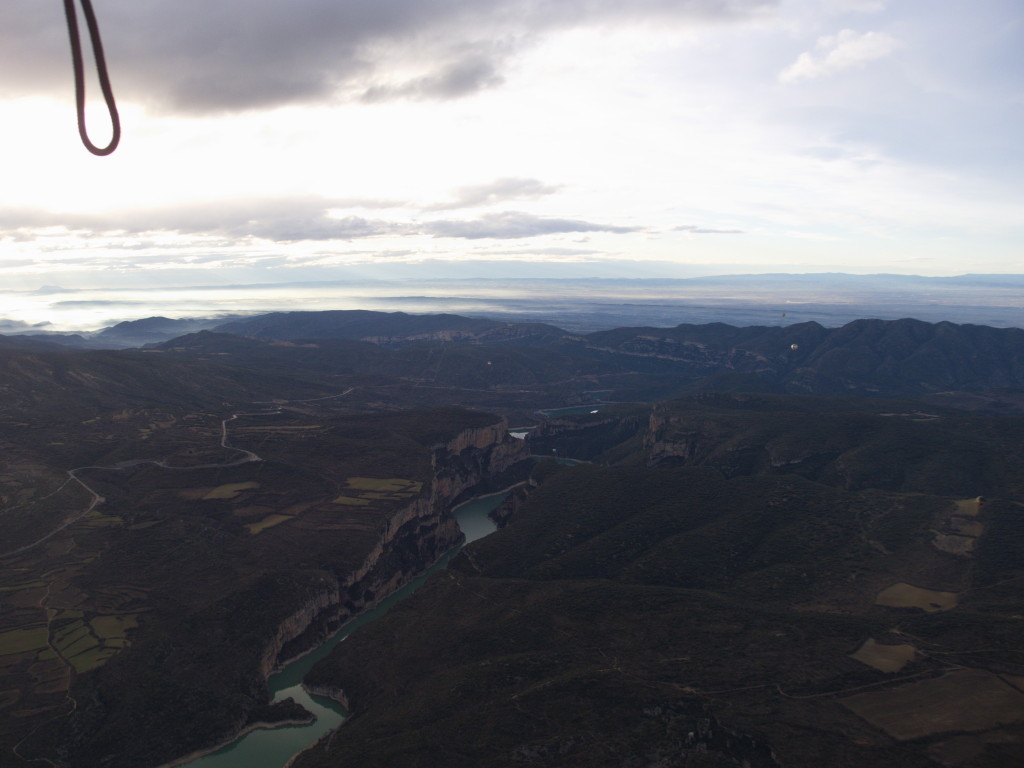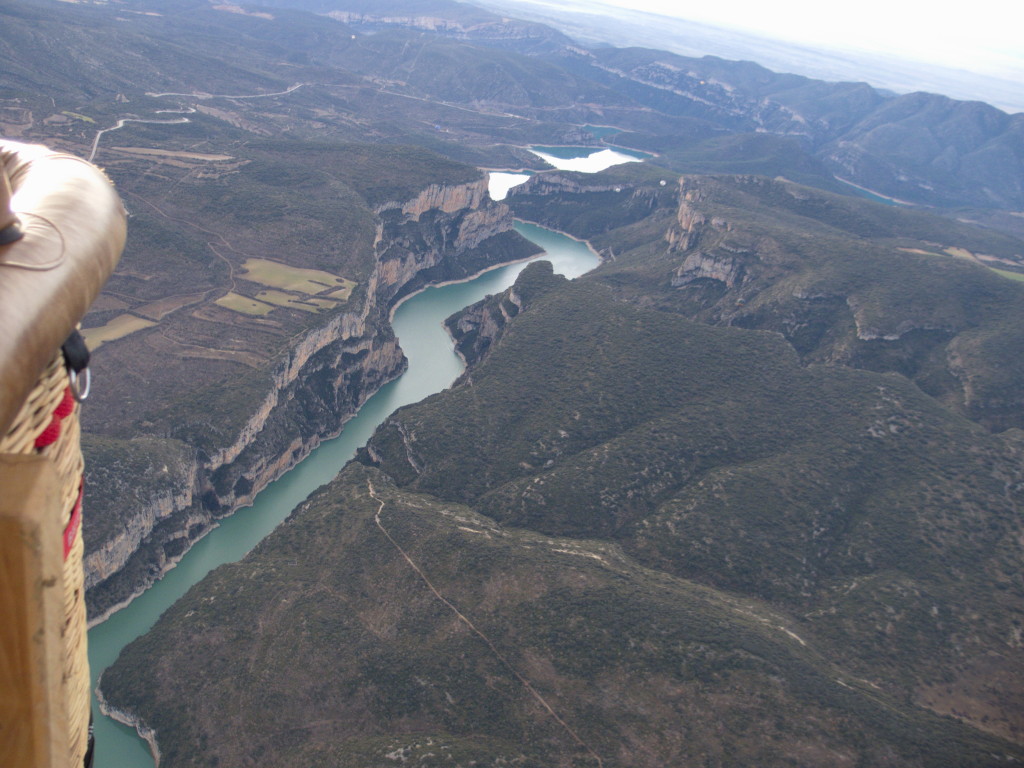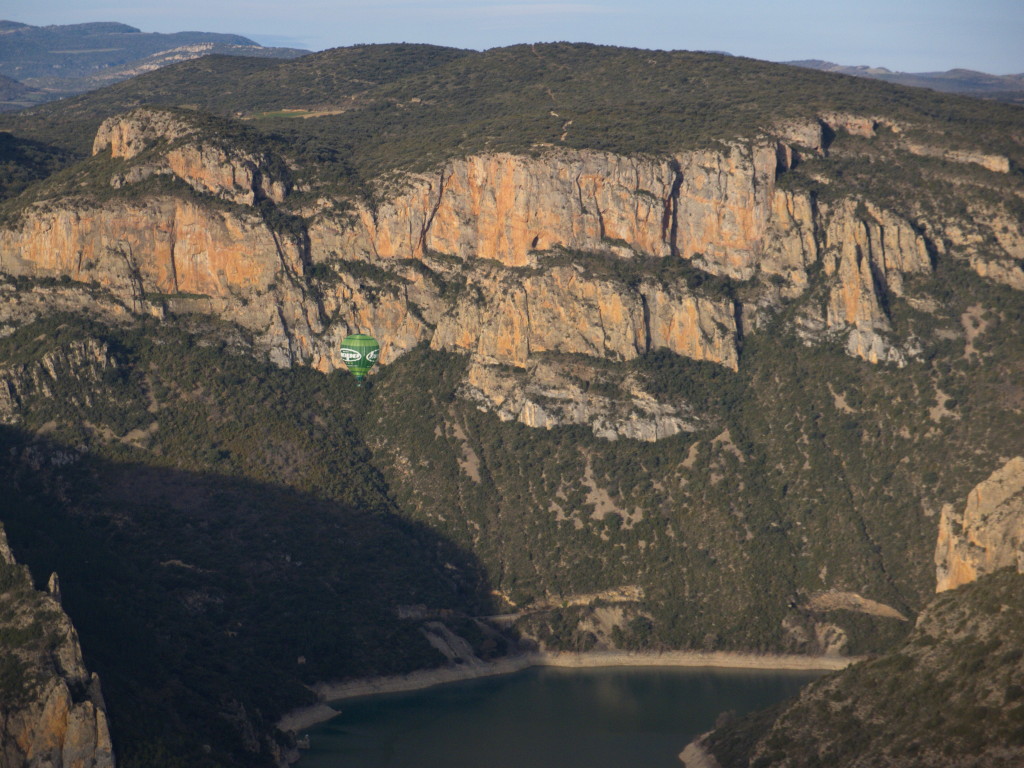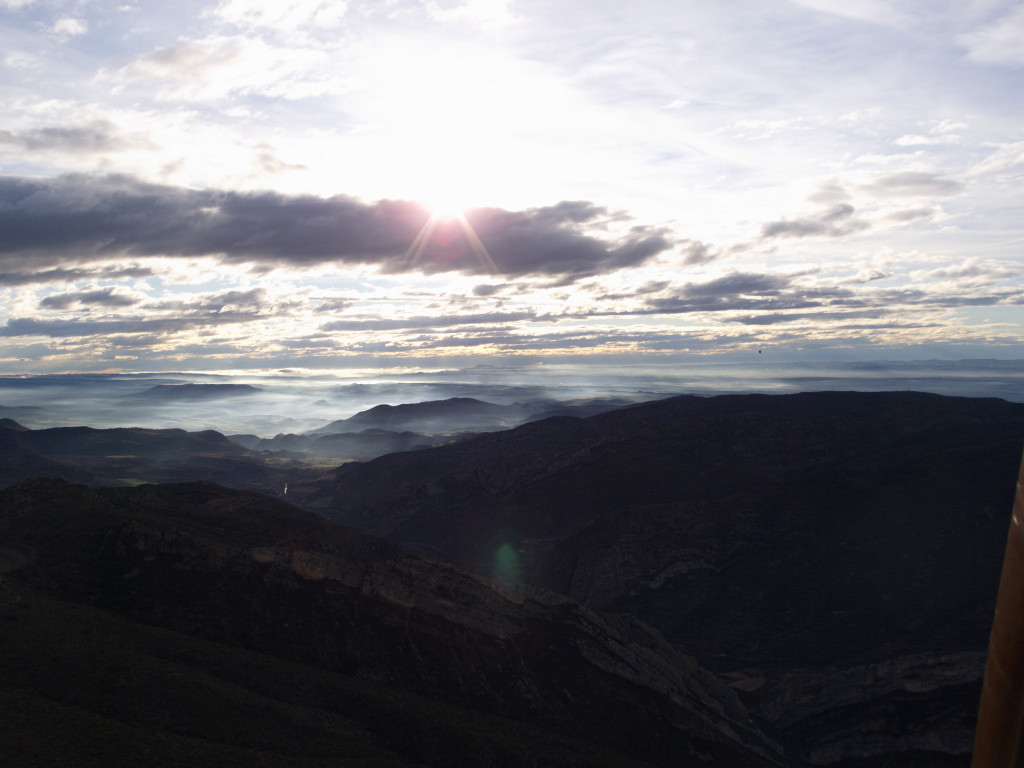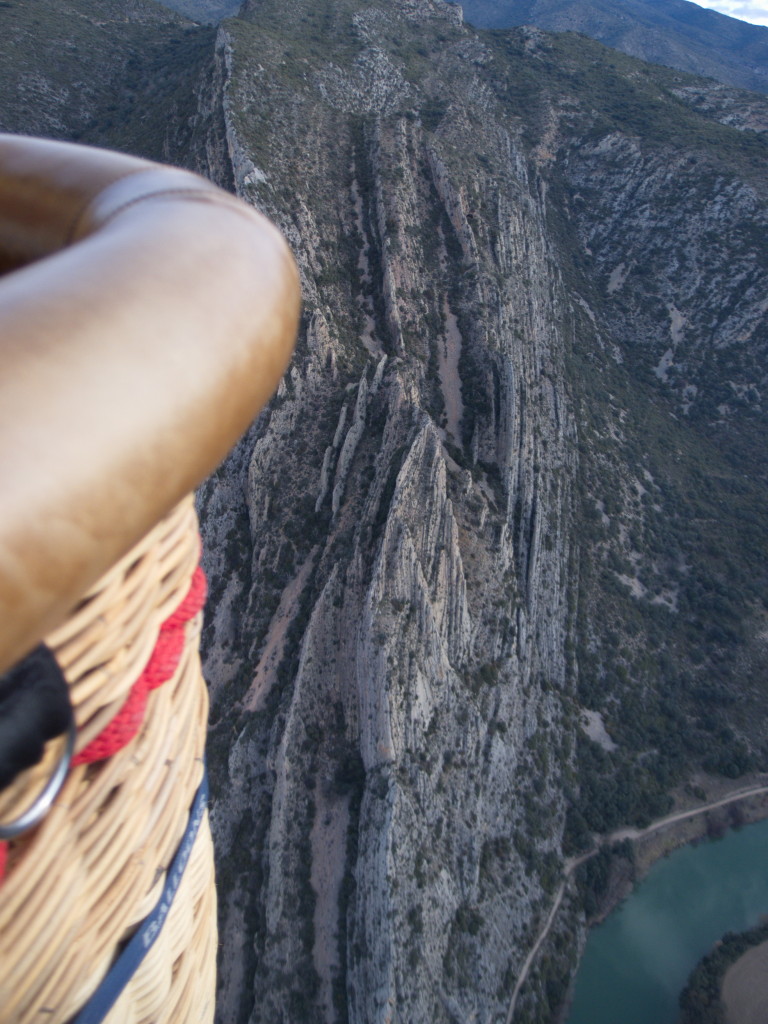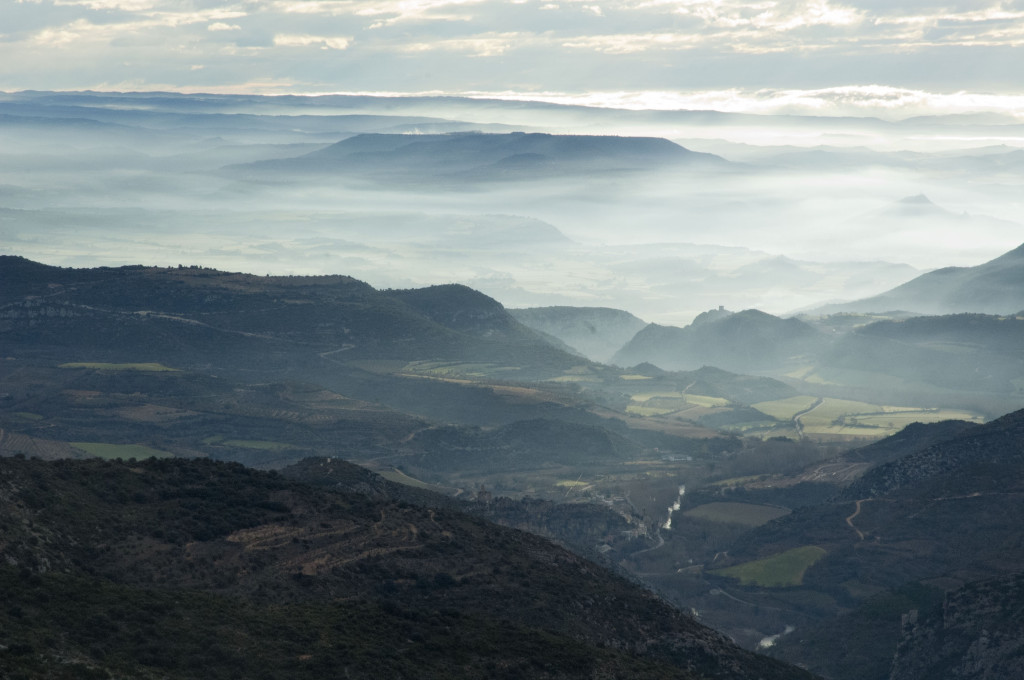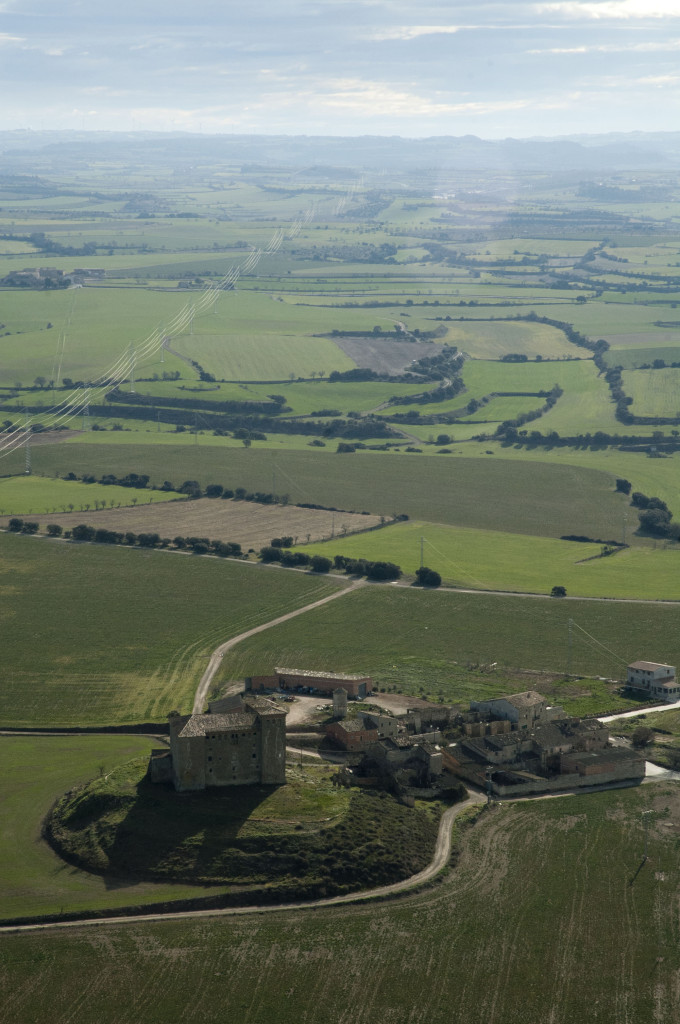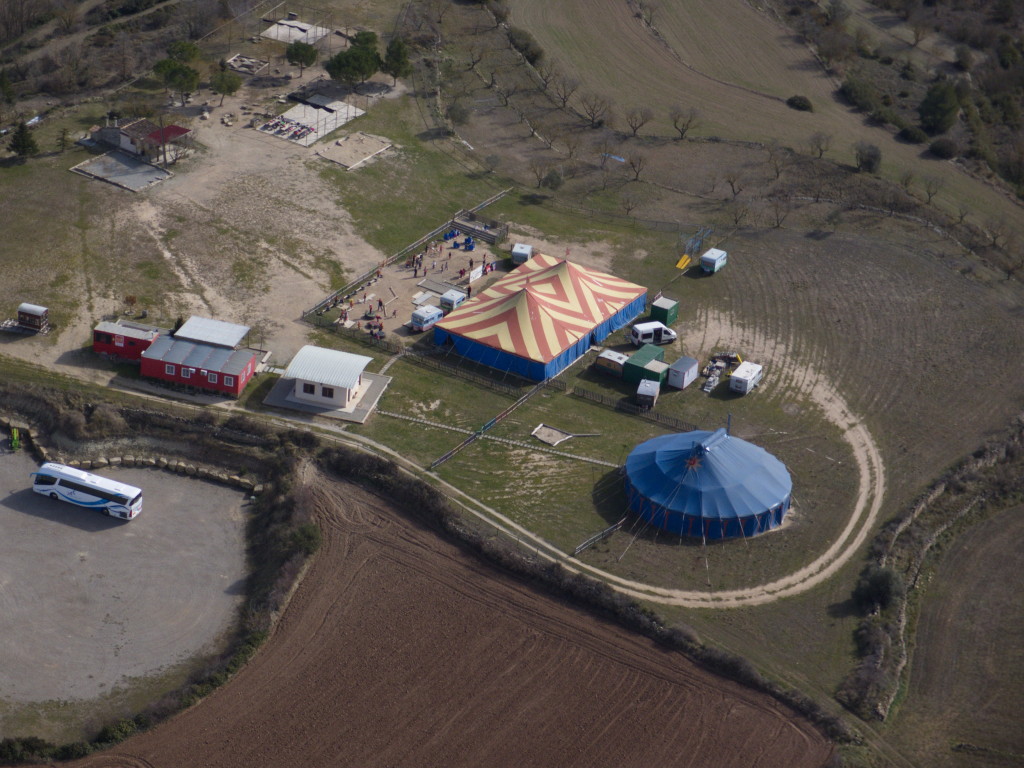 Monday 23rd February
After an evening dinner all together on Sunday, we get up early in the morning to fly in Cerdanya because in this area the weather forecast seems good enough. We had a pleasant preparation and take off and with a nice speed and direction towards the coast at approximate 120 º direction, we fly over a part of the Pyrenees and nice landscapes till near the coast. When you fly at 5000 m and ground is at sea level , it takes about 20 or 30 minutes, so at a speed of 80 Km/h if you start your descent 5 minutes late and you want to land near the coast, maybe you are in the water. To be on the safe side, we start our descent about 20 Km before the coast line, and when we see also that the smoke near the ground is going inland, we can be sure we will ot end on the sea.