We have participated again in this wonderful event. We arrived Wednesday 14th January in the evening ready to fly next morning, weather permitting. We knew that on Saturday the weather forecast was bad, so we were ready to profit the next days.
After a morning briefing prepared by Gunter Binder  for the meteo, a group of friend pilots was ready to fly  in  the valley and some across the mountains.
We agreed with Ramses Vanneste he would fly the Aconcagua N-180 with 40 % double layer and we would fly the Adriatic M-105 also double layer profited from the previous Aconcagua….
We did a nice flight of just about 100 Km because the next valleys were foggy with few possibilities to disappear during the afternoon. Anyway was a flight to get in place with all the equipment and trying also prototype burner in altitude and different combinations.
With the M-105 we flew heavy as we were three passengers, quadruple burner, 3×40 Kg. cylinders and 1 of 30 Kg, oxygen, equipment, etc. and climbing up to 5000 m. We could not climb higher because we had no clearance from Wien airport. Anyway it was a good flight and we were all back at 8:00 p.m. for dinner after a 2:56 hours of flight. Consumption was 100 Kg. including inflation which was not bad for high climbing and a little heavy loaded balloon.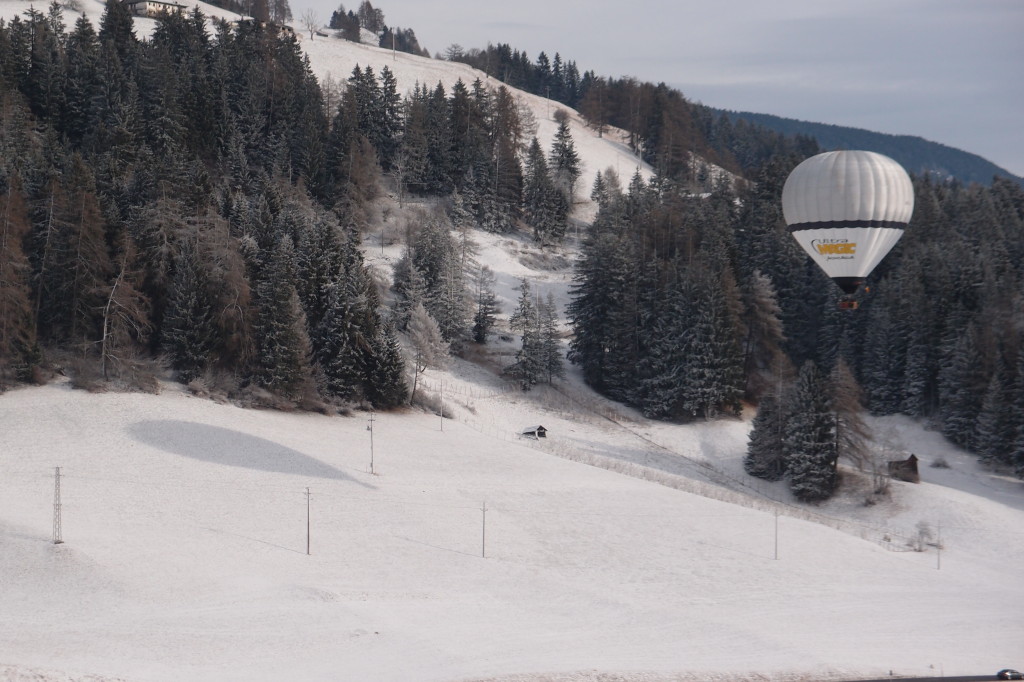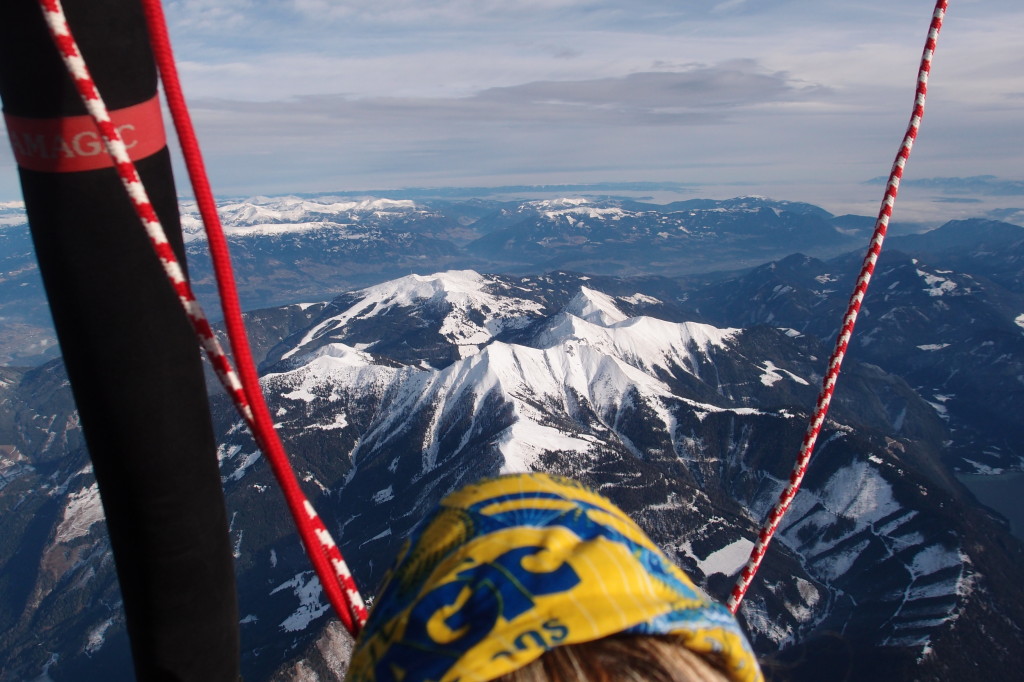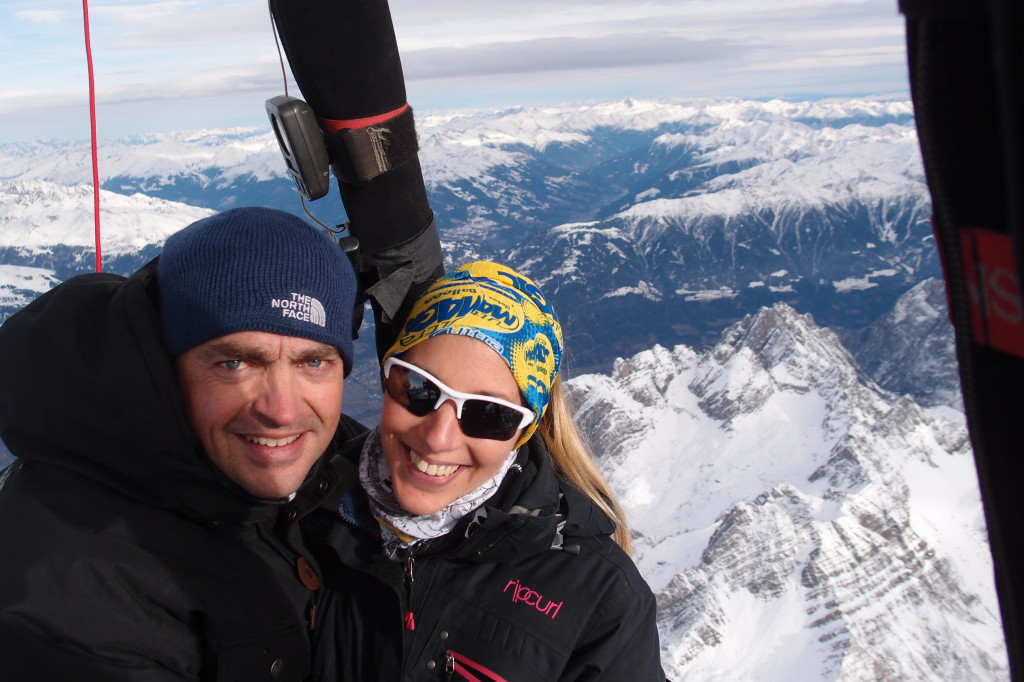 ç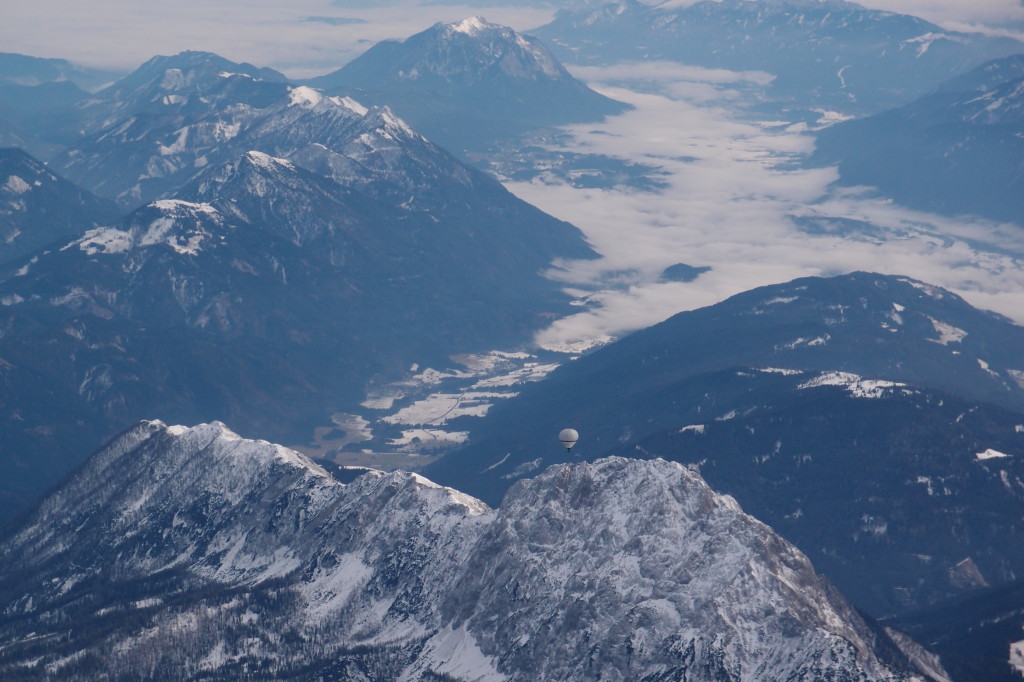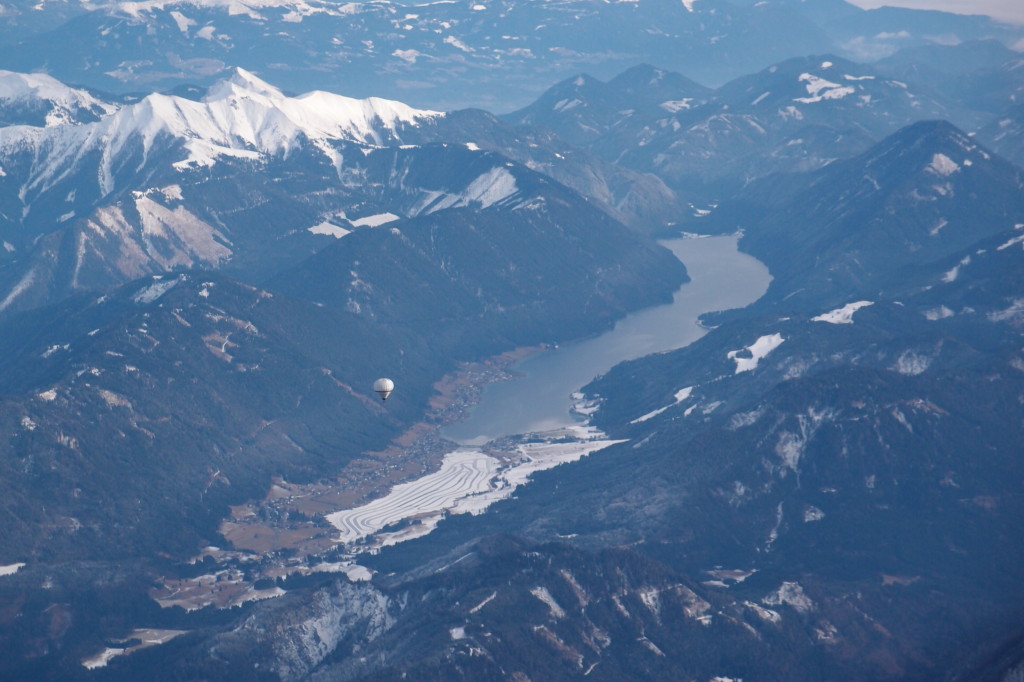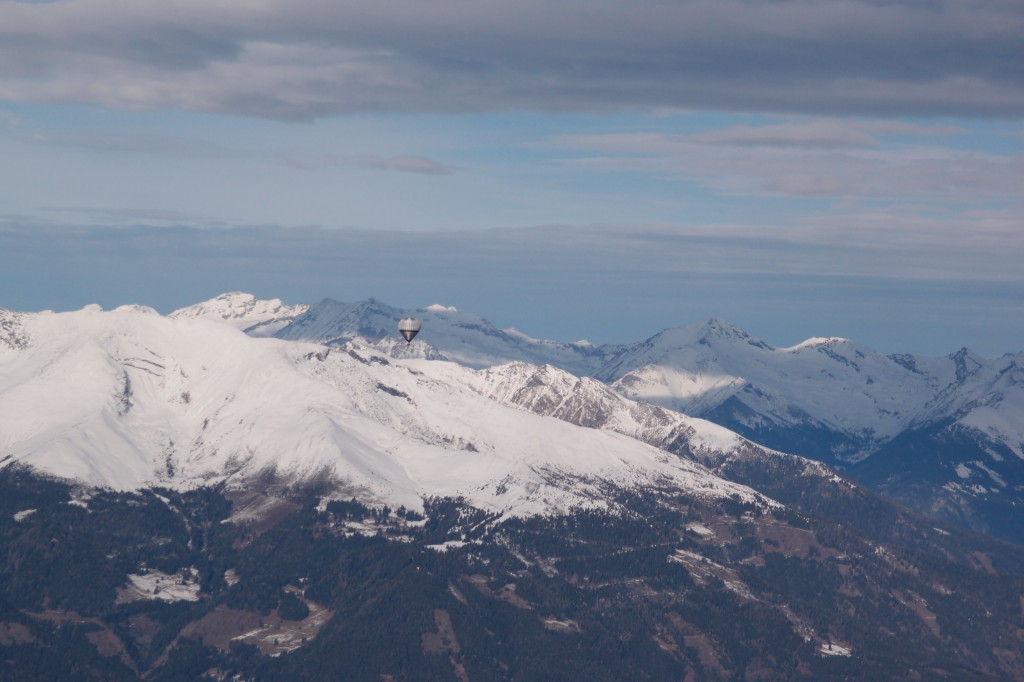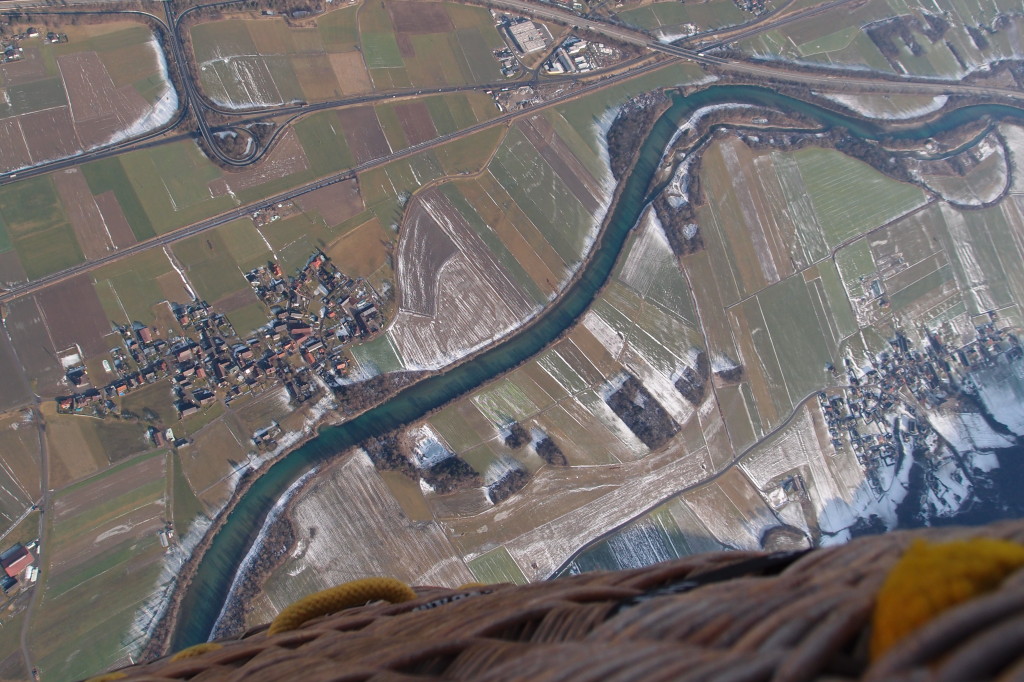 At briefing we were told conditions were good for long distance flight. Other pilots had been flying already several alpine flights, so we were the only team ready for a long distance flight. As we were told maybe bad weather could arrive in the afternoon, at 10:10 we took-off, this time with the Aconcagua balloon. We did send the flight plan and talk by telephone with Milano airport and after TO and trying to reach altitude directly, we started moving fast NE, so after trying during the climb to contact Milano, we were already in Austria. We contacted Wien Airport and we were told to stay maximum at FL 145. At this altitude we were drifting 60 º at a speed of 100 Km/h . So we were happy to be there as we were seeing, even that area was covered, that we could reach easily out of the cloud area in less than an hour. Unfortunately my transponder batteries were not well charged and we had to stay below FL 145. In the other hand, was  enough height to not get the turbulences of the mountains, and after one hour we could admire a very nice side of the Alps. We kept flying until we could find a good spot for landing. That was after 270 Km and 4 hours flight which was enough to enjoy a fantastic flight together  with Josep and Darwin. This time we knew we had more than enough gas :3 x 40 Kg + 1×30 Kg. We spent 80 kg (2×40 ) in the 4 hours flight including inflation, so we had remaining 70 more Kg, which means 4 hours more at least. More than we could need before sunset. We could have made a very long flight, but we did the best part in the Alps, so we were very satisfied of the flight. We waited the retrieve having a nice lunch in the nearby village Halltal after a ride given by a friendly villager.
We were back at Hotel Rosengarten in Dobbiaco at 2:00 a.m. As the weather forecasted for Saturday unfortunately was correct, we decided to come back home same Saturday.
Congratulations to Ramses Vanneste brilliant winner of the Dolomiti Balloon Trophy as his team flew 330 Km last Monday.