The second day of the expedition has been highly marked by the intense visit to the Glaciar Perito Moreno. On our way to the park, we saw another spectacular sunrise from the car.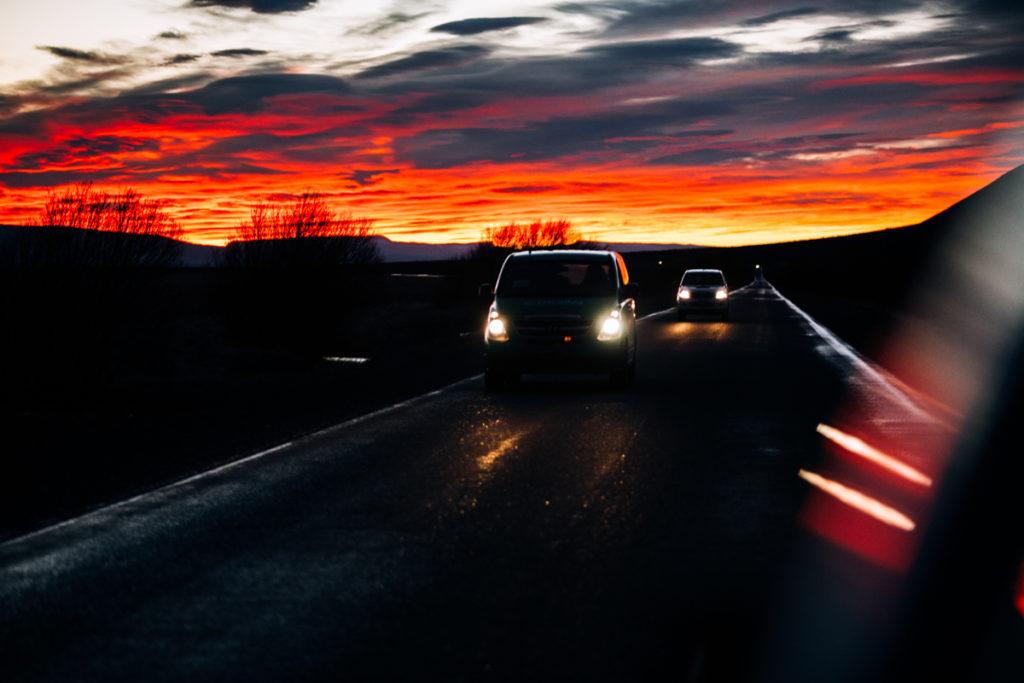 At 10.30 a.m. we arrived to Puerto Sombras, the launch field of yesterday's flight. The boats depart from that port to cross the lake. We were lucky to be part of the very special trekking over the glacier.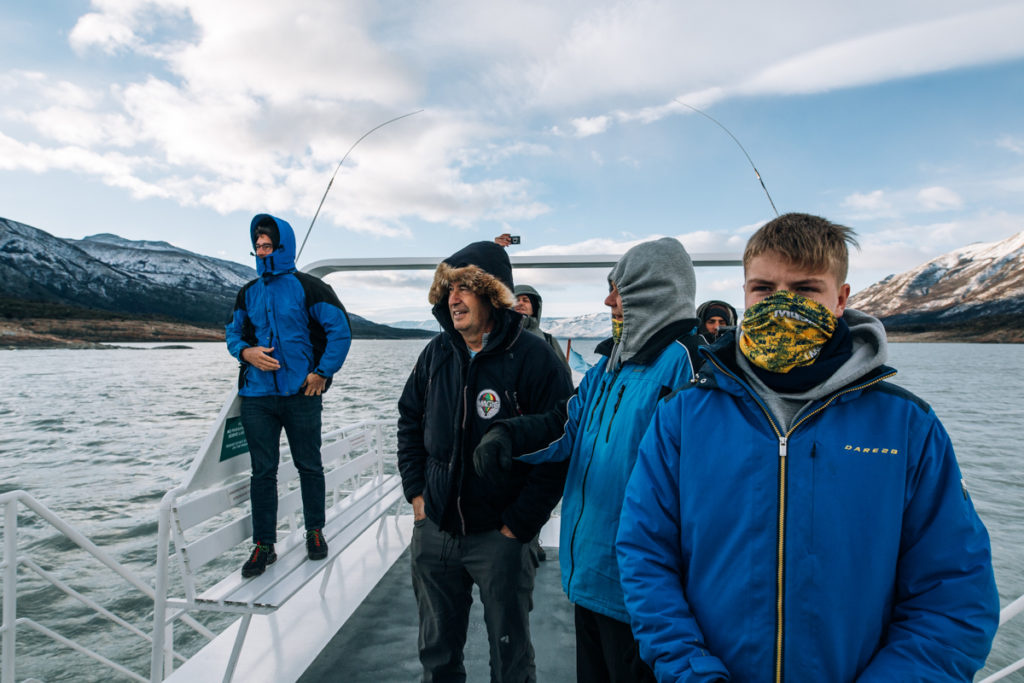 We have been equipped with crampons, a new experience for the most people of the group.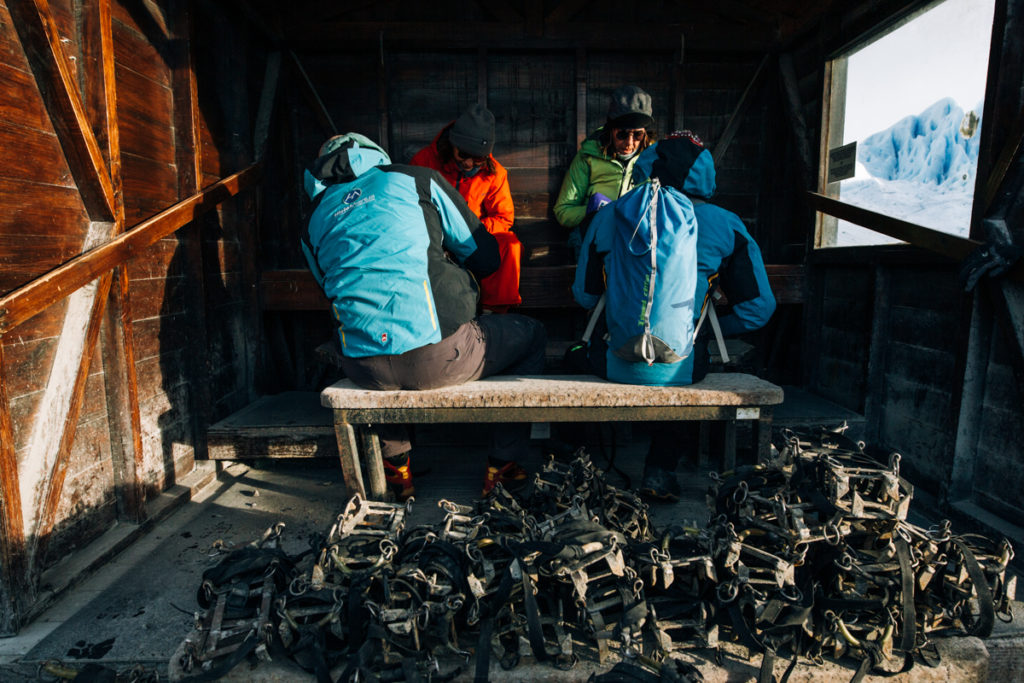 We learned many things about Perito Moreno origin and behavior. Everyone was excited about being on this huge glacier.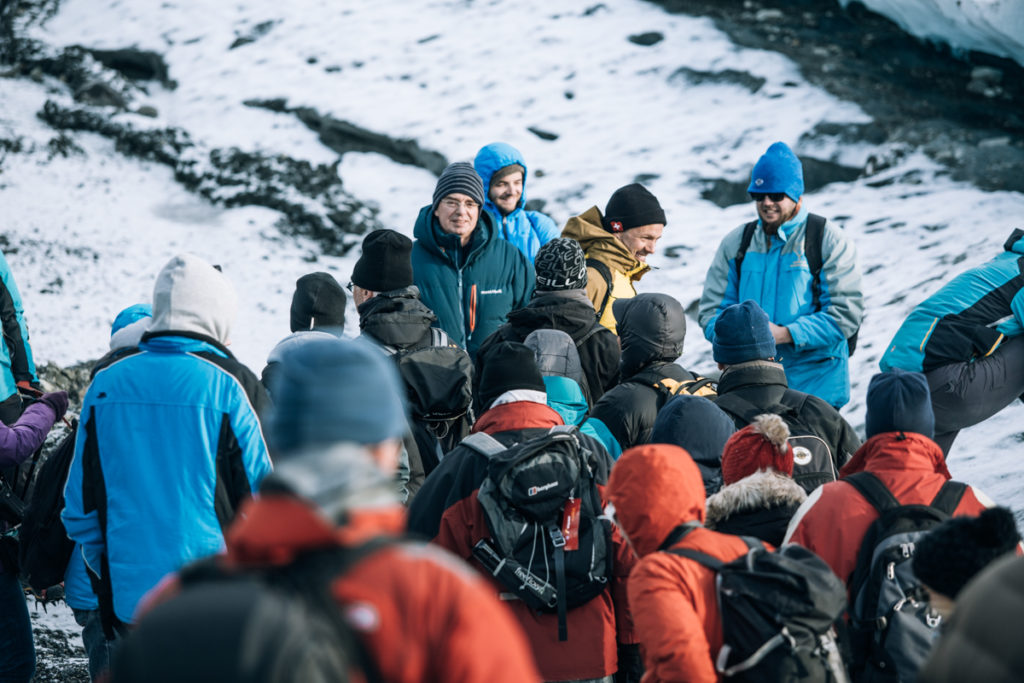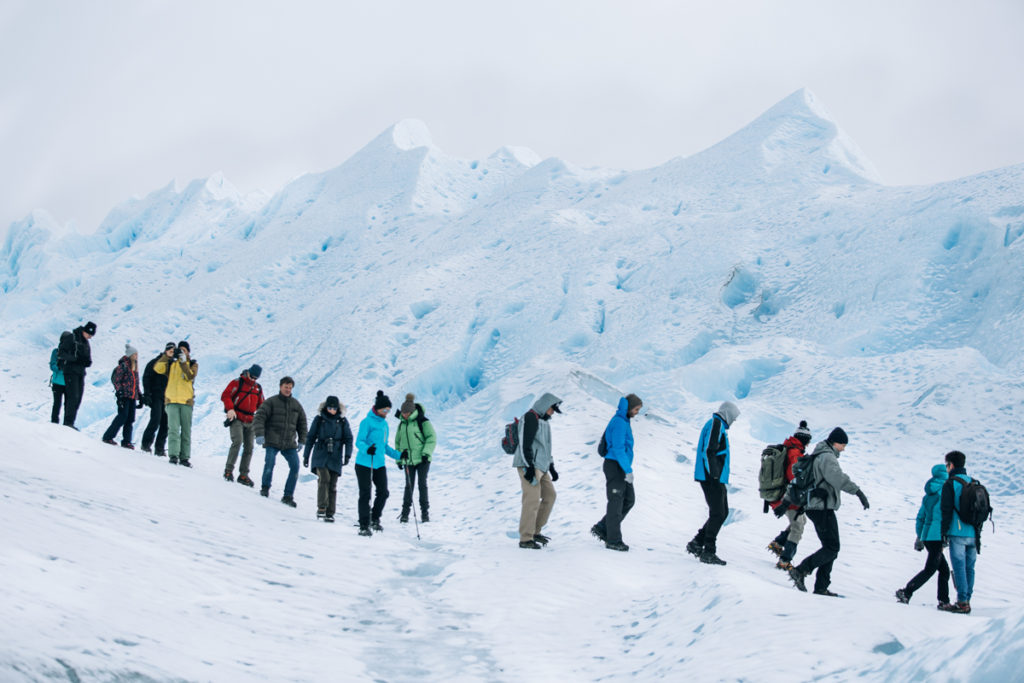 Some guides were waiting for us with a nice glass of whiskey and a bombon (a chocolat sweet) for everyone.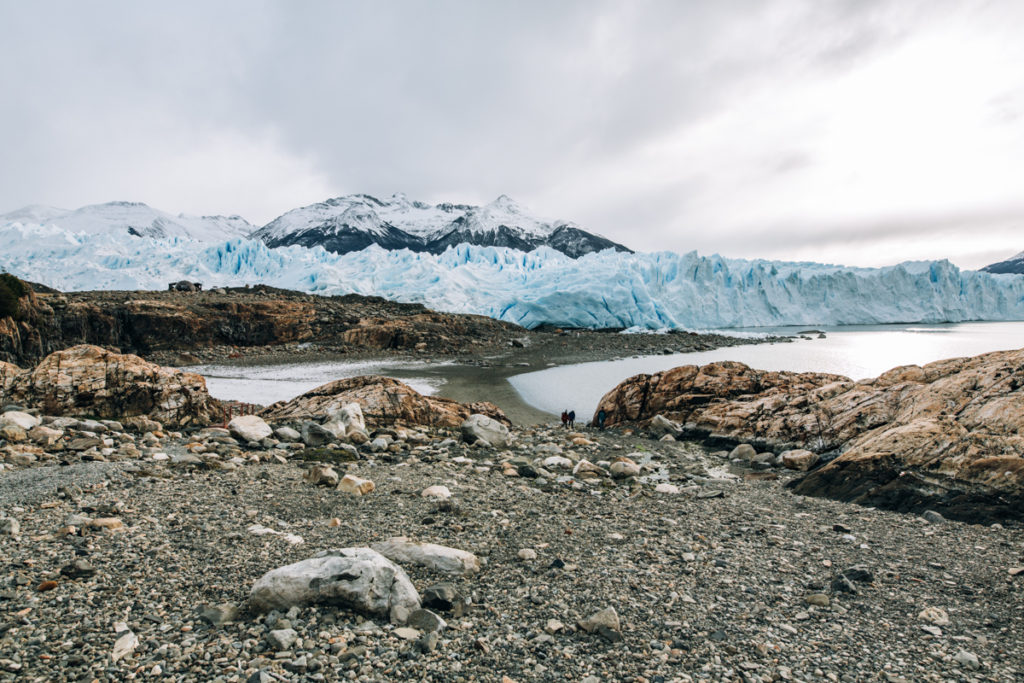 Once the boat returned us to Puerto Sombras, we loaded the 6 pick-ups with the equipment that stayed on the field during the night. We were lucky enough to fit all the material in the pick-ups as we weren't allowed to move again the truck inside the park.
Next, we have gone to the footbridge, there we have eaten something for lunch and enjoyed the magnificent views of the glacier from another point of view. Then, we met with the rescue team, they had gone for one of the balloons that we did not took out the day before. They dismantled and assembled the fence in order to access the field to get back the balloon.
Around 3.00 p.m., one of the trucks was on its way to el Chaltén, to make sure that it would make it to the flight programmed for the next day. At 9.00 p.m. we have arrived to el Chaltén and we went to see two possible taking off points.
We are very lucky, the weather is great, and it has not snowed yet, so the access to the field is pretty easy. Tomorrow morning, we will choose which one of the taking off places is the best one. It is 11.00 p.m. and one team are finishing adjusting the burner to the guesthouse's kitchen, it is going to be a long night.