We did it! 5 balloons could take off to enjoy the Eclipse in the air. We really wanted all the balloons to fly today but finally it was not possible.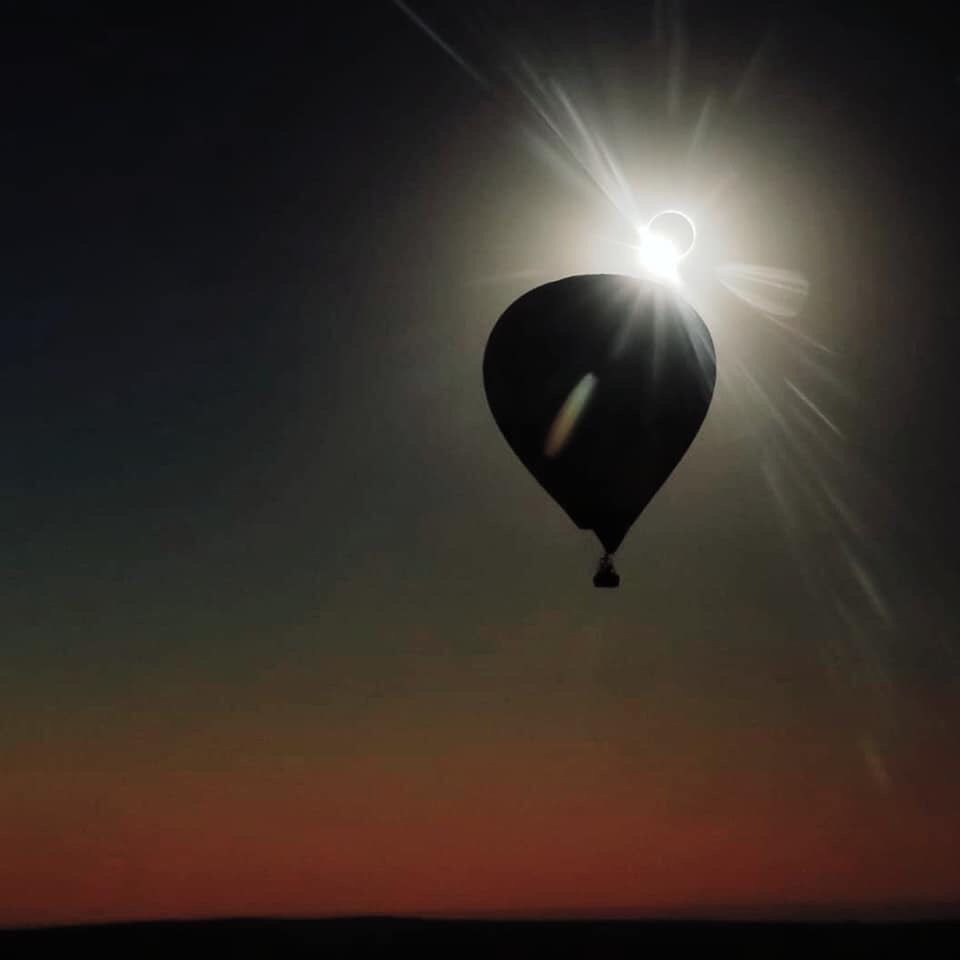 Surface wind started to be strong and turbulent so many of the ballons that were already half inflated had to cancel. This situation was disapointing for many of good friends eventhough the fabulous full Eclipse was terrific from the ground as well.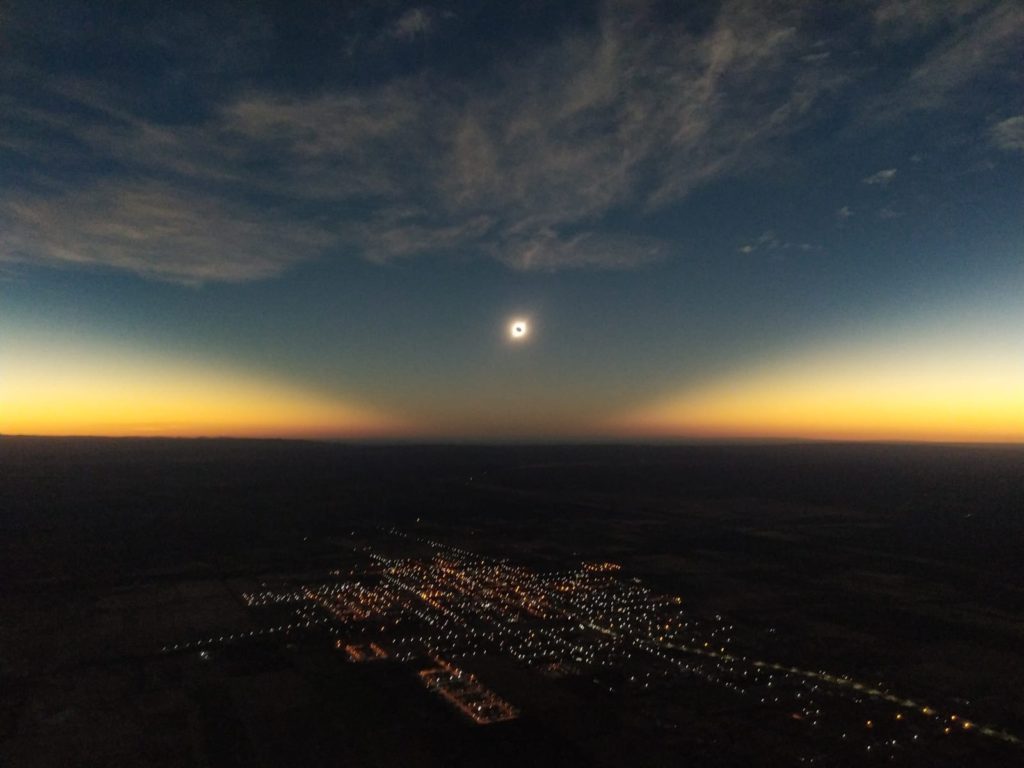 Eclipse balloon has been the first to take off as their rope couldn't stand the strong turbulences. Aconcagua balloon burnt some low panels of the envelope while inflating and it dragged the basket through 100 meters before he could get up. The other three balloons didn't had weird complications in their take off.
Once the balloons took off they could stay near to the airport to be as close as possible to the other members of the expedition and of course to facilitate the retrieve as well. 3 of them managed to land in the same field.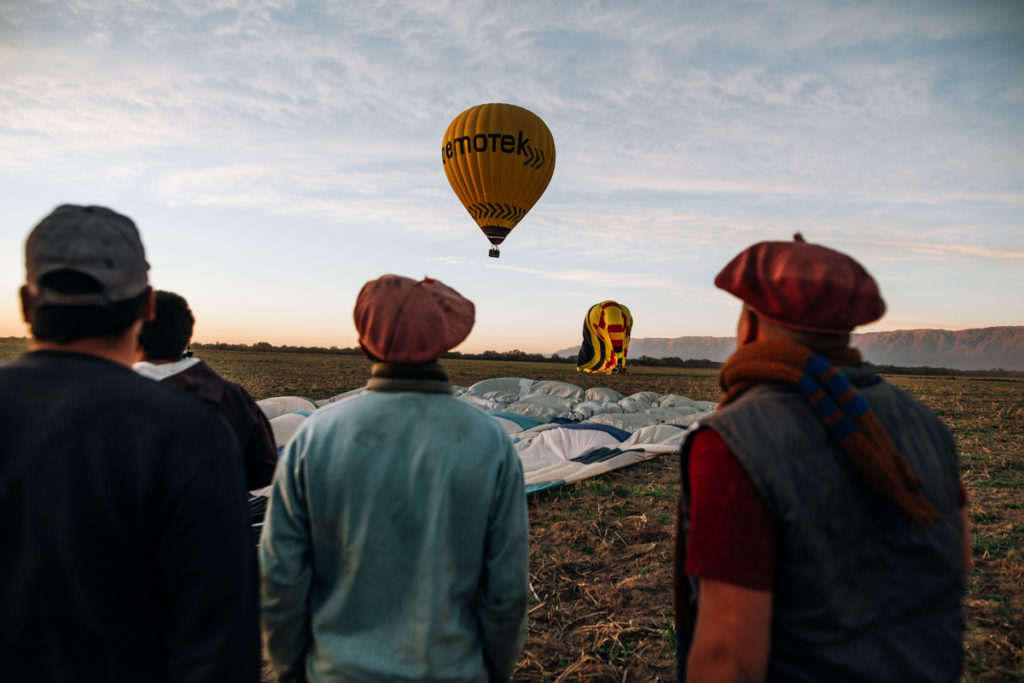 The light was really special, many of us where deeply moved by the wonder of the Earth. It has been an unique event. We are so fortunate to have been here.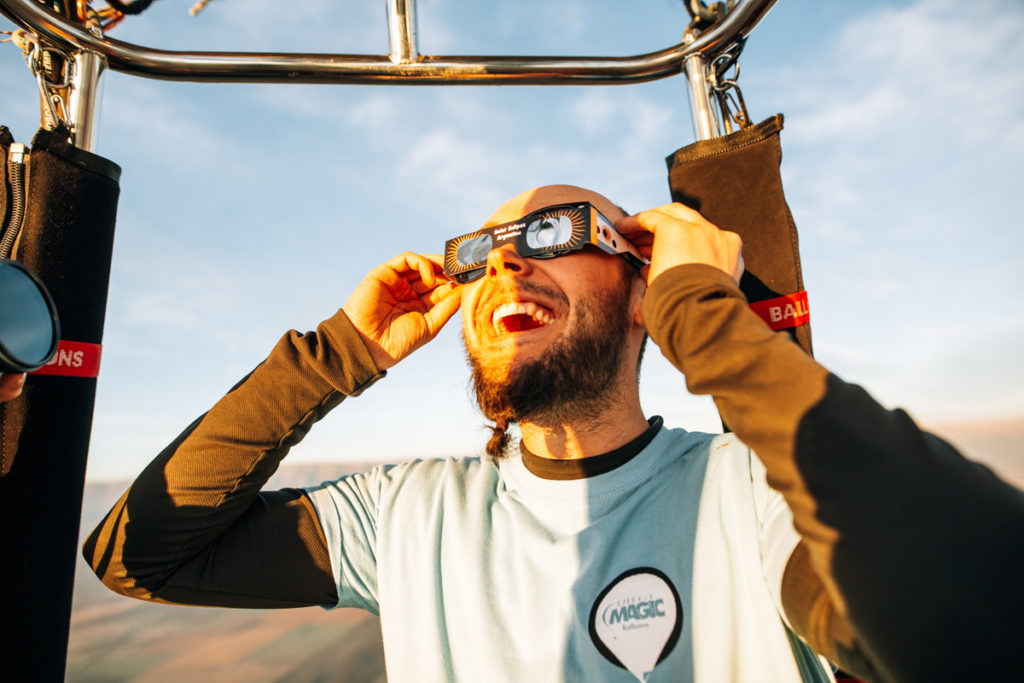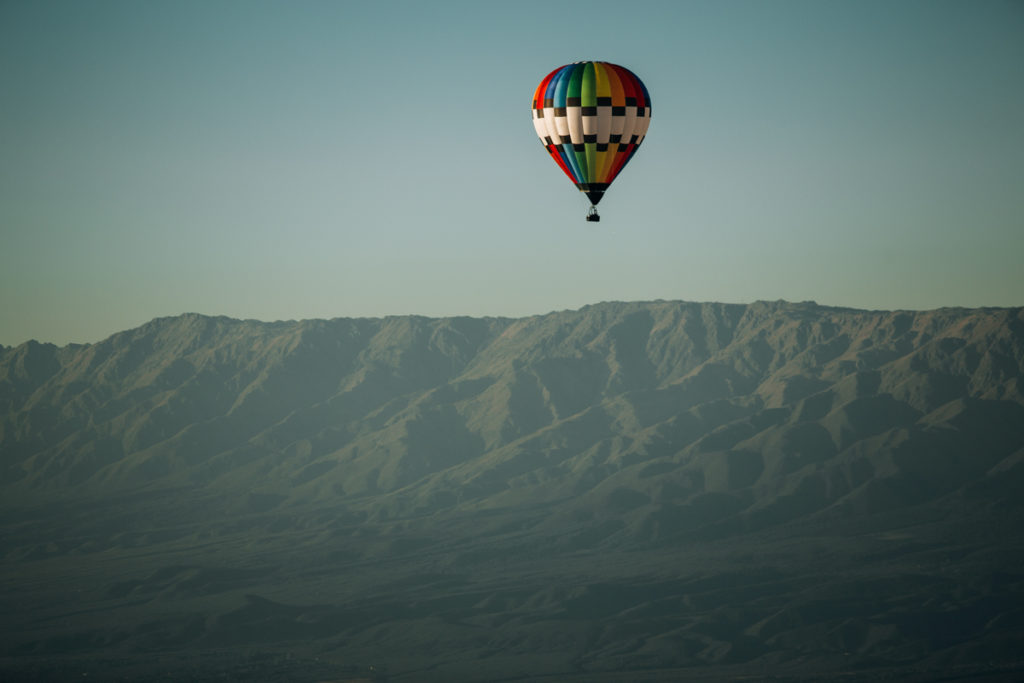 The launch field was in Aeropuerto Internacional Valle del Conlara, San Luis province, 4 hours from Mendoza. We woke up at 3:30 am, had breakfast at 4:00 am and ready to go at 4:30 am. The bus had a puncture on the road and we had to wait 2 hours to be that fixed. At 1 pm the pick up drivers where almost all at the lunch point, and the bus arrived 40 minuts later. The pick ups went to the launch field at 2:15 pm to start to prepare all the balloons. We prepared almost all the balloons very fast, it's our fourth flight and we are getting used to download all the equipment from the trucks.
We had a briefing at 4 pm where Josep exposed his plan for the afternoon and he asked for other proposals in order to prepare the eclipse flight the best way. We finally decided that his proposal was ok. At 5pm we should have started to inflate to be ready to go at 5:30. Full Eclipse has been at 5.45 pm.
We arrived at the hotel at 3 am. We are now back to Mendoza because tomorrow morning we want to fly over the Valle del Huco vineyards. Good night!